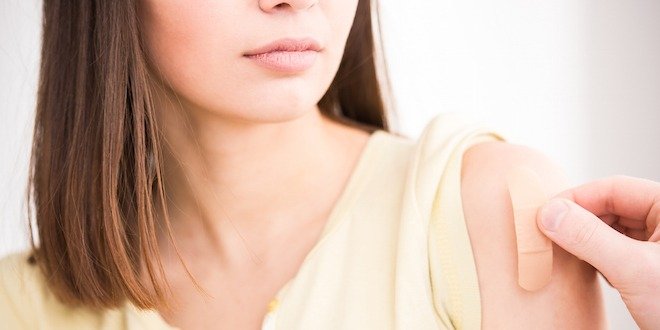 Vaccines are an important way for everyone to stay healthy. They decrease the risk of getting sick, and if you do get sick the illness will be less severe. Vaccines for people with diabetes (type 1 and type 2) are especially important, since their immune systems do not work as well, even if their diabetes is under control. People with diabetes are also more likely to develop complications – including long-term illness, hospitalization and even death – from certain vaccine-preventable diseases.
A recent Health Canada study showed that while most adults believed they had received all vaccines required for someone their age, less than 10% had actually received all of their recommended immunizations.
To stay healthy, it is important to review the vaccines mentioned below with your healthcare team to ensure that you're up to date.
Pneumococcal vaccine (the pneumonia vaccine)
This immunization helps to protect against serious infections due to pneumococcal bacteria, and is associated with a reduction in death and complications in hospitalized adults with community-acquired pneumonia. It is important to get this vaccine at least once. If you are over 65 years of age and the first shot was given more than five years ago, it is advisable to get a second shot as well.
There is also a second pneumococcus immunization to consider, which is called Prevnar 13 (this is the same shot given to infants in their routine vaccination schedule). This is a conjugated type of immunization that gives longer-lasting immunity to 13 strains of pneumococcus. In adults, it is a one-time injection.
Influenza immunization (the flu shot)
Influenza is not just a cold. It can lead to hospitalization and can even be fatal. Vaccination is the best defense against the flu and protects against multiple flu viruses. This is why it is important to get this vaccine every year. It is available from your doctor's office or local pharmacy as early as October. In general, only a small group of people should not get the flu shot; this includes people who have a severe allergy to egg protein, currently have a fever, or have had a bad reaction to the flu vaccine in the past. Otherwise, the flu shot is generally safe and there is a very small chance of a serious reaction.
Hepatitis B vaccine
This immunization protects against liver infection due to the hepatitis B virus. This virus is usually spread when blood or other body fluids from a person infected with the hepatitis B virus enter the body of someone who is not infected. People living with diabetes are at increased risk for hepatitis B if they share blood glucose meters, lancets or other diabetes care equipment such as syringes or insulin.
The hepatitis B virus can survive outside the body for at least a week and, during that time, can cause infection if it enters the body of a person who is not infected. In fact, transmission has occurred among people with diabetes who reside in assisted-living facilities when several people received glucose monitoring in close succession. The hepatitis B vaccine is given as a series of three shots over a six-month period, and the entire series is needed for long-term protection.
Herpes zoster (shingles vaccine)
Shingles is a painful skin rash that can occur anywhere on the body. A shingles infection can be very serious (especially in older people) and can lead to such complications as loss of vision and debilitating nerve pain. It is caused by the varicella zoster virus, which is the same virus that causes chickenpox. You can get shingles at any age, even if you have had chickenpox. However, age is the most important risk factor for shingles. Two-thirds of shingles cases in Canada happen to people who are over 50 years old, and the severity of shingles and its complications also increases with age.
The shingles vaccine reduces your chance of getting the virus by more than 50%, depending on your age. Vaccine effectiveness is higher among senior citizens. That is why, in Ontario, people who are between 65 and 70 years of age can get the shingles vaccine for free. If you don't qualify for the free shingles vaccine, you can still get vaccinated with a prescription from your family doctor or other primary care provider. This would have to go through to a private insurance plan or would be an out of pocket expense. The shot can then be administered by your doctor or, in some provinces, your local pharmacist.
Booster for tetanus/diphtheria/pertussis
This is part of the series of the many routine vaccines administered as part of the childhood vaccination schedule in Ontario. Tdap is a combination vaccine that protects against three potentially life-threatening bacterial diseases: tetanus, diphtheria, and pertussis (whooping cough). Adults between 19 and 64 years of age should receive a booster dose (second shot) every 10 years for continued immunity. Check with your doctor to see whether your booster shots are up to date.
Vaccines prior to travel
If you will be visiting other countries, you could be exposed to diseases (e.g. yellow fever, rabies, Japanese encephalitis) that are not frequently seen in Canada. Some of these may be caused by contaminated food or water, human contact, insect bites or other means. It is always advisable to visit a designated travel clinic prior to travelling abroad to determine if additional vaccines are required.
Vaccine use may differ depending on where you live, your age, medical history and other factors. Talk to your healthcare provider about what vaccines are recommended for you.