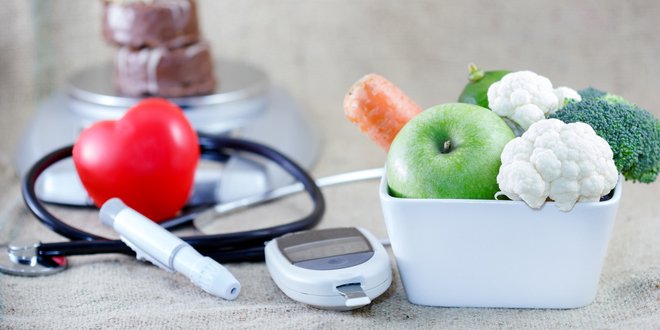 Every day, people living with diabetes use their blood glucose monitoring results to make self-management decisions. How accurate should your blood glucose monitor be? What do you need to know about blood glucose monitor accuracy?
What is considered 'accurate' for a blood glucose monitor?
First of all, it is important to understand that in Canada, blood glucose monitors (also known as 'blood glucose meters') are licensed medical devices that are reviewed and approved by Health Canada. This means that before a blood glucose monitor can be used in Canada, the monitor and test strips must go through a rigorous review by Health Canada to ensure that they meet a number of requirements.
When looking at accuracy of blood glucose monitors, the most important information a company must provide is a consensus error grid. What does that mean? Basically, the blood glucose result from the monitor is compared with a sample taken from the blood that is analyzed immediately at a lab. The values should be as close as possible and must be within a 15% range. If the blood glucose meter result is 15% higher or 15% lower than the blood sample, it is considered accurate. Obviously, the higher the number the bigger the difference could be. For example, if your glucose reading was 10 mmol/L, then the meter would be accurate if it was 8.5 to 11.5 mmol/L. However, when blood glucose is lower, the difference would be less. If your blood glucose reading was 4 mmol/L, then the monitor would be accurate if the result was between 3.4 and 4.6 mmol/L. This is the accuracy that all blood glucose monitors must demonstrate, in keeping with the International Organization for Standardization, an international body that promotes worldwide standards for a number of devices, products and materials.
If you have been using your monitor for a while, how do you know if it is still accurate?
Diabetes Canada recommends that you have a check performed on your monitor once a year. It is recommended that you have a fasting blood sample drawn from your arm and do a fingerstick blood glucose at the same time. As long as the lab sample is handled correctly, the results should be very similar – remember that a 15% variance is okay – and you should feel confident in your blood glucose monitor's accuracy.
It is especially important that you do not use another blood glucose monitor, instead of going to a lab, to determine if your monitor is accurate. Each monitor has met its own accuracy standards, but there is variability between monitors. The only acceptable comparison is against a blood glucose level done by a lab.
Why would you replace your monitor?
Many people living with diabetes learn to trust their blood glucose meter and use it for a very long time. Based on the fact that a monitor cannot be used in Canada without Health Canada approval, you should feel very comfortable that all blood glucose meters that are commercially available here are accurate. Obviously, it should be replaced if it is determined to be inaccurate, but also if there is an update in the standard for accuracy as set by Health Canada. Newer meters will be held to that requirement, but older meters may not meet that standard.
There is no guideline regarding how often you should replace your meter, but meters have been evolving to help you with self-management, and now include features such as colour-coding high and low results, syncing to your phone or helping identify blood sugar patterns. Check with your healthcare team to determine if you are using the best monitor for your needs.