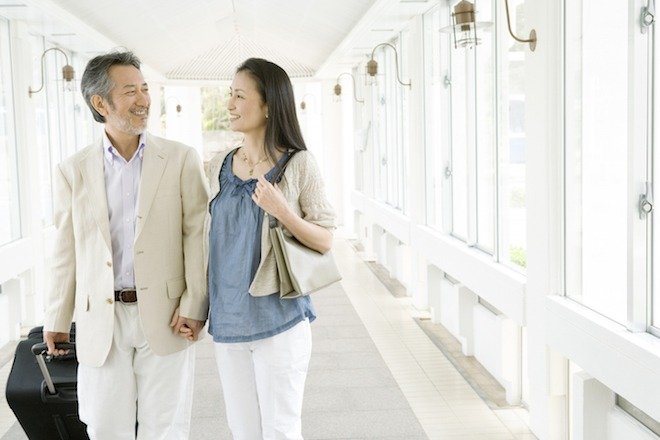 You'll notice that the title is not "Taking a holiday from diabetes!" One of the most common comments I hear from people who live with diabetes is that there are no holidays: It is a 24/7 disease, with no breaks. However, taking a holiday with diabetes can be a great break, and being prepared ahead of time usually helps make travel go more smoothly.
First, it is a good idea to read the fine print on travel health insurance. Sometimes, insurance policies do not cover pre-existing conditions, or they will not cover conditions if they are not considered to be 'stable.' The latter clause often means no change in medications for three months before travelling. So, if you have a long trip planned, it may be a good idea to have medication changes done three months (or more) ahead of time. However, with regard to daily insulin adjustment, a case arose a few years ago wherein an insurance company tried to deny a claim, arguing that insulin adjustments meant the claimant's diabetes was 'unstable;' fortunately, that decision was overturned. Now, daily adjustments through self-management are not considered to be a sign of an unstable condition.
For more on this topic and for general advice about travelling, read the Canadian Diabetes Association's Travel tips for people with diabetes.
Insulin
With respect to insulin, it is always a good idea to bring more than is required on a trip, as you never know if you will encounter a travel delay. A prescription written in Canada is not valid in other countries, so if you run out of insulin, it can result in an expensive trip to a walk-in clinic to get a prescription.
If a tropical country is your destination, it is important to ensure that your insulin can be kept at least at room temperature (for a month, this is fine). If you are just going to the beach for the day, but you'll need your insulin, put your insulin pen into a thermos, which will keep it cool. You could also consider using a FRIO® case, which is a small holder that you can soak in water and which stays cool for several hours.
If you are taking insulin, and your travel will entail time zone changes, talk with your diabetes educator to determine how to adjust your insulin. Generally speaking, if you're on a pre-mixed insulin regimen (NovoMix® 30 or Humalog® Mix 75/25™) continue to take it at meal times, as you do at home.
If you're on a basal/bolus routine with a long-acting insulin (either Lantus® or Levemir®/NPH) and three daily injections of rapid-acting insulin (Apidra®, Humalog® or NovoRapid®), take the meal component (the rapid-acting insulin) pre-meal as usual. Long-acting insulin may need to be decreased the first night if you're travelling from west to east, as the day is shorter (i.e. 8:00 pm in Vancouver is 11:00 pm in Toronto). The amount of basal insulin can be the same if travelling from east to west; however, blood glucose levels may rise just prior to the usual dose of basal insulin, as there may be a gap in coverage; that's because the day is longer and the gap may need to be bridged by rapid insulin until the basal insulin is taken.
Air travel considerations
When travelling with sharps (such as pen tips, syringes or lancet devices), the trip through airport security will likely be smoother if you carry a note from your physician or diabetes centre, explaining that you have diabetes and are required to carry this medical equipment with you. Read the Canadian Diabetes Association resource Air Travel and Your Rights for more information.  You should encounter no problems going through airport metal detector or x-rays with these objects. However, many insulin pump companies recommend that pump/sensor devices be worn through the metal detector (with the metal clip/holder removed) and not put through the x-ray or x-ray scanners.
A recent article published in Diabetes Care (published by the American Diabetes Association) found that pumps delivered a very small extra amount of insulin from pumps on takeoff (0.7 units) and a small decrease on landing (0.5 units). People very sensitive to insulin may wish to disconnect their pump during takeoff and landing; alternatively, it may be better to simply check your blood sugars more often and adjust with extra food or insulin, as needed.
Be sure to carry all your medications in your carry-on luggage, (with proper labeling from the pharmacy), just in case your checked luggage should go missing. Also, the luggage compartment of the plane can have extremes of temperature, which will affect the stability of insulin, which can in turn affect its absorption. Wearing MedicAlert identification is a good idea at all times, but especially while travelling.
Hypoglycemia
If you're at risk of low blood glucose levels, then travelling with glucagon is a very good idea. I have heard many stories of hypoglycemic events on holidays that are not much fun at all, as you can imagine! The risk of hypoglycemia is greater on holidays, as schedules are different, food intake can be unpredictable and alcohol is sometime involved; all of these factors are more likely to cause low blood glucose levels. Explaining hypoglycemia in another language is also a challenge.
Be sure to travel with an up-to-date glucagon kit. Most importantly, if you're travelling with family and/or friends, make sure that one of your family members or companions knows how to administer glucagon, in the event of an extremely low blood glucose level.
With a little preparation, travelling with diabetes can go smoothly. Have fun and stay safe!