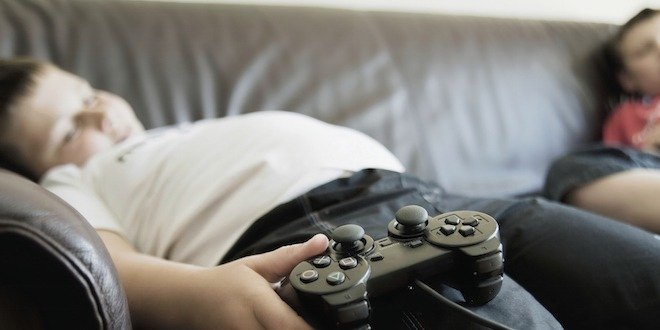 Type 2 diabetes used to be known as a disease that happened only to older people. In fact, it used to be called "adult-onset diabetes." Over the past 20 years, however, type 2 diabetes is being diagnosed more frequently in children and adolescents.
This is in large part due to the increased rate of obesity in youth. In fact, a recent study published in The Lancet found that the incidence of childhood obesity around the world has skyrocketed over the past 40 years. In Canada, it is estimated that 15% of boys and 10% of girls are obese, triple the percentage of 15 years ago.
Risk factors
The main risk factors for type 2 diabetes in children are:
Being overweight or obese
Being inactive
Being a member of an ethnic group at high risk for type 2 diabetes (for example, African, Hispanic, Asian, South Asian or Aboriginal)
Having a family history of type 2 diabetes
Being born to a mother who had gestational diabetes (diabetes during pregnancy)
Symptoms
The symptoms of type 2 diabetes in children are similar to those in adults, and include increased thirst,
frequent urination, blurred vision and feeling tired. However, it's important to note that many children with type 2 diabetes don't have any symptoms at all, and are diagnosed only when they are screened for other health risks related to being overweight. That's why children who have a high risk of developing type 2 diabetes should be tested for diabetes every two years.
Lifestyle management
The Diabetes Canada clinical practice guidelines recommend that children with type 2 diabetes should be managed by an interdisciplinary pediatric diabetes healthcare team. This team would include a physician, nurse, social worker or psychologist, pharmacist and dietitian.
The most important consideration after diagnosis of type 2 diabetes in children is to get blood glucose levels and A1C within normal ranges. This is because the development of type 2 diabetes during childhood is associated with severe and early microvascular complications, including nephropathy (kidney disease), neuropathy (nerve damage) and retinopathy (eye disease). The target A1C for children with type 2 diabetes is ≤7.0%.
The cornerstones of type 2 diabetes management in children are as follows:
Healthy eating. A healthy meal plan is crucial to helping children manage the disease, and ensuring that their blood glucose levels are controlled. For more information about nutrition and diabetes, click here.
Weight loss. Since most children who are diagnosed with type 2 diabetes are overweight or obese, weight loss is an important component of their diabetes management.
All children benefit from physical activity, but for those with type 2 diabetes it's especially important. Regular exercise can help build strong bones and muscles, improve heart health and help lower blood glucose levels. For more information about physical activity and diabetes, click here.
Medications
In children diagnosed with type 2 diabetes whose A1C is ≥9.0%, insulin is often prescribed. Once a child reaches their blood glucose targets, they may be able to stop taking it.
In children whose A1C is greater than 7.0% (but less than 9.0%), two medications can be prescribed: metformin (Glucophage® or Glumetza®) or glimepiride (Amaryl®). In clinical studies and in clinical practice, both of these drugs have been shown to reduce children's blood glucose and A1C levels.
Tips for preventing weight gain and diabetes
There are lots of things you can do to ensure your child maintains a healthy weight. Here are some quick tips to help.
Start the day with a healthy breakfast. We're all tempted to skip breakfast in our hurry to get out the door, but it is an important meal. Incorporate foods with fibre and protein into the morning meal, so your kids will feel full longer. Choose oatmeal, whole wheat bread, yogurt, milk, fruit and nuts.
Watch sugar intake. Cutting back on the amount of sugar you and your family eats is a simple way of curbing calorie intake and promoting a healthy weight. Instead of full sugar soft drinks or sports drinks, encourage your kids to drink water. When it comes to desserts, serve a sugary treat once a week; otherwise, encourage consumption of fruits and low-fat yogurts.
Plan meals as a family. If you get your kids involved in meal planning, they'll be more inclined to enjoy eating what they've helped prepare. Bring them along to the grocery store so they can select foods they want to prepare. And get them involved in the kitchen with age-appropriate activities, such as mixing ingredients, chopping vegetables or dressing a salad.
Limit screen time. Numerous studies have shown that too much time in front of a television, computer or tablet is linked to obesity and irregular sleep patterns. Babies who are 18 months old or younger should not be exposed to digital media, while children between two and five years of age should have one hour a day of screen time.
Get proper rest. Children who don't get enough little sleep are more likely to become overweight or obese, and are also less likely to eat a healthy diet. Make sure your child is getting enough sleep each night.
While type 2 diabetes is becoming more common in children and adolescents, it can be well-controlled with lifestyle modifications (diet, weight loss and exercise), and the use of medications when needed.