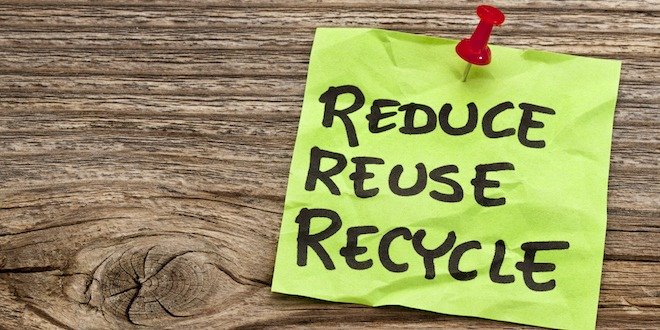 If you have diabetes, you inevitably produce a fair share of waste via used supplies, such as needles, lancets and test strips. Given that most of these items cannot be reused, here's how to dispose of your diabetes-related waste in the greenest way possible so you don't have to feel guilty about negatively impacting the environment.
Put a lid on it
If you just ask, many local pharmacies will provide a free sharps container—made from durable plastic to keep waste secure—where you can safely put your used syringes, needles, lancets, test strips and insulin pump infusion supplies.
Once the sharps container is filled, you simply take it back to your pharmacy where they will dispose of it safely and environmentally. Keep in mind that your local pharmacist can also be a great source of information regarding any questions about unused or expired medication. [link to ttps://www.diabetescarecommunity.ca/living-well-with-diabetes-articles/medication-articles/questions-to-ask-the-pharmacist-about-diabetes-medications/]
 Use the blue bin
Remember that all of those inserts that come with your medications and pump supplies are recyclable along with the packages they come in. Be sure to check with your pump company about their specific recycling programs too. Omnipod's Eco-Pod Program, for example, provides pre-paid envelopes you can use to return your used pods back to the company.
 Donating goes a long way
If you have unused supplies, consider donating them to a charitable organization that delivers medical supplies to other parts of the world for people who can't afford them. One example of an organization that takes insulin, as well as un-used tests strips and syringes, is Insulin for Life Canada (http://insulinforlifecanada.org/). Another is Not Just Tourists (www.njt-pqt.org), which relies on tourists and medical missions to bring suitcases of medical supplies to medical facilities in countries of need.
You could also try donating your used metres to local community centres or certified diabetes educators to use for teaching purposes with other patients.
Before donating your unused supplies to a particular organization, just be sure to check their specifications for donations, so you can adhere to expiration dates, product and brand types, and will know how to package your donations properly.
DIY options
The Internet (especially a diabetes forum where patients discuss various topics), has a plethora of tips on how to upcycle your diabetes waste. For example, your used strip containers can make a great 'on-the-go' sharps container. Others have used them when camping to store safety pins or spices. Or try using your empty glucose tablet container as a place to store loose change.
Whether you're recycling, reusing or donating to someone in need, rest assured that some good can come from your diabetes waste.