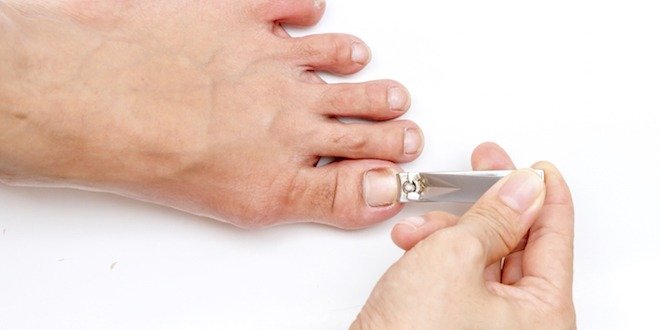 Keeping your feet healthy is a very important part of your diabetes management. There are lots of things you can do every day to take care of your feet and ensure that they stay healthy.
Shoes and socks
Wear shoes at all times, whether you are indoors or outside.
Look inside your shoes, and shake them out before putting them on. Tiny grains of dirt, sand or pebbles could be in your shoes, which can bother your feet.
Look at the seams and linings of your shoes. If there are rips or tears anywhere, they could rub against your feet and cause blisters or sores.
Don't wear over-the-counter insoles: they can cause blisters or other wounds, if they are not the right fit for your feet.
Always wear socks with your shoes, to help protect your feet.
Check your socks for rips, tears or seams that may cause irritation.
Change your socks at least once a day and especially after doing any physical activity, which can make feet sweat. It's not a bad idea to change your socks whenever you change your shoes.
Caring for your toenails
Soak your feet in lukewarm water to soften your toenails before trimming.
Cut the nails straight across. Curved nails are more likely to become ingrown.
Make sure the edge of each nail does not press into the skin of the next toe.
Heat and cold
Avoid extreme cold and heat on your feet, as both will cause your skin to dry out. As well, if you have nerve damage in your feet, you may not be able to feel cold or heat properly and could risk injuring them.
Don't apply heat to your feet with a hot water bottle or electric blanket. You could scald or burn your feet without realizing it.
Don't soak your feet for long periods of time.
Don't take very hot baths.
Moisturizer
After bathing or showering, dry your feet thoroughly (especially between your toes).
Apply a thin layer of moisturizer to your feet. If there is any excess moisturizer left over on your feet, wipe it away.
Don't apply moisturizer between your toes. There's enough moisture there already. Applying creams or lotions in this area could cause fungus to grow and cause an infection. As well, it could cause the skin to peel, and a wound could develop.
Choose a moisturizer that does not contain any perfume or alcohol. These ingredients will dry out your skin.
Blisters and wounds
If you get a blister, don't be tempted to burst it, as this can lead to a painful infection.
Clean any cuts or scratches with mild soap and water and cover with a bandage.
Always seek medical attention immediately if you notice a wound on your foot.
Don't cut your own corns or calluses. This should always be done by a qualified healthcare professional.
Don't use over-the-counter medications to treat warts. These should always be treated by a qualified healthcare professional.
Smoking
Quit smoking, or don't start! Smoking causes nerve damage, which can affect your hands and feet. Smoking reduces your blood circulation, specifically the amount of arterial blood that travels to your feet.
As well, the nicotine contained in cigarettes causes your blood vessels to narrow, so less blood gets through to your legs and feet. Some studies have shown that even after smoking just one cigarette, blood flow to the toes is reduced for up to an hour.
If you already have a wound on your foot, quitting smoking will improve the blood flow and help it heal.
For information about quitting smoking, click here.
Beware of pedicures!
For many people, visits to the nail salon are the norm. However, it is crucial that people with diabetes use caution when considering getting a salon pedicure. Infections such as warts, athlete's foot and nail fungus can run wild in these environments. (In fact, communal areas such as public pools and gyms are also breeding grounds for infection.)
Think twice before stepping into footbaths or whirlpools, as they can spread bacteria and cause a minor scrape or cut to develop into a wound.