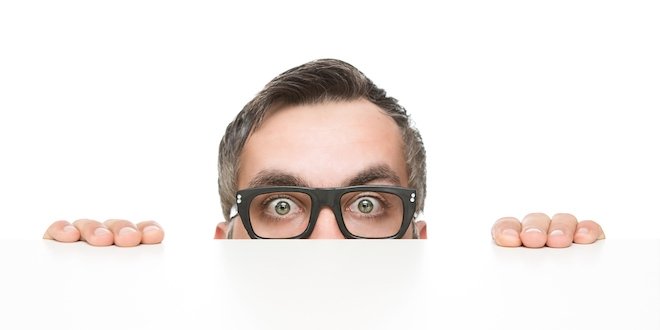 Yearly flu shots, immunizations and injections are common situations that awaken needle fears. Some people report being worried about or frightened of receiving an annual needle. However, it is much more challenging to give yourself insulin injections as part of your daily diabetes management. This expert blog will discuss how to overcome fear of insulin injection.
What is needle phobia?
When the fear of self-administering insulin injections becomes intense, it is known as needle phobia. A phobia is a strong fear of something to the point that a person actively avoids the situation. No need to be ashamed, needle phobia affects up to 10% of people with diabetes.
What are the clues that you might have needle phobia?
Some common signs and symptoms of needle phobia include:
You experience lightheadedness, shortness of breath, shallow breathing or a faster heart rate when injecting a needle. These symptoms may start when you are just thinking about injecting insulin.
You avoid injecting insulin on a daily basis because of fearful thoughts or worry.
Injecting insulin is the most anxious or stress-inducing part of your day. 
Creating a fear ladder for insulin injections
The best treatment for needle phobia is exposure therapy, which involves systematic desensitization. Using this method, you slowly expose yourself to small fears, such as seeing a picture of a needle, watching someone else injecting insulin, or touching a needle. Slowly, as you learn to tolerate one level of fear, you move on to conquer the next level of fear. This allows you to deal with your needle phobia in bite-sized amounts. Eventually you will end up injecting yourself with insulin.
Steps for creating a fear ladder
Start by making a list of scary steps leading up to giving an actual insulin injection. Here is a potential list:
Seeing a picture of a needle
Seeing a picture of someone getting an injection
Watching a video of someone injecting insulin on YouTube
Seeing a needle
Holding a needle
Touching a needle
Injecting an orange with a needle
Having a diabetes educator give you an injection
Injecting yourself with a needle
Look at the list above and circle the ones that cause you anxiety. Add to the list any other anxiety-causing behaviours not listed. Now rank each of the examples above with a score of 0 to 10, with 10 being the most frightening and 0 the least frightening.
Put the number one fear with the highest score at the top of a ladder and your lowest-scored fear at the bottom. Start by doing the lowest fear that has a score of at least 3/10. Pick six examples from the list and eventually try the 10/10, i.e. giving an insulin injection.
Learning to lower your anxiety with slowed breathing
Needle phobia awakens your body's fear response. Your heart races, your breathing becomes shallow and you might become dizzy or lightheaded. A great strategy to calm yourself is to take slow, deep breaths. You can put your hands on your belly and focus your attention on your hands moving up and down with each breath. As your mind wanders, simply bring your attention back to your hands on your belly. You can find many more breathing strategies (e.g. box breathing, diaphragmatic breathing and 4-7-8 breathing) at YouTube.
Fear of insulin injection: putting it all together
Step One: Choose the lowest fear on your fear ladder.
Step Two: Begin to do slow, deep breathing exercises.
Step Three: Perform the lowest-feared step on your list. For example, watch an online video of someone injecting insulin.
Step Four: Continue to sit with the lowest fear on your list, until the fear rises, peaks and then fades again. Stay with imagining or watching it until the fear fades. It may rise and fall a few times.
Step Five: Once your anxiety has eased on the lowest fear and you have conquered this step, move on to the next-highest fear on your list.
Helpful tips
Many pharmacists are very comfortable with needle techniques and can show you how to inject your insulin.
If you don't want to see the needle at all, an insulin pen may be a great way to dial the dose and inject your insulin.
Sometimes, your skin can be sensitive to the injection: apply a little ice or a cold spoon from the freezer to the injection site to help to numb the site.
The more you inject the easier it gets, so practice, practice, practice!