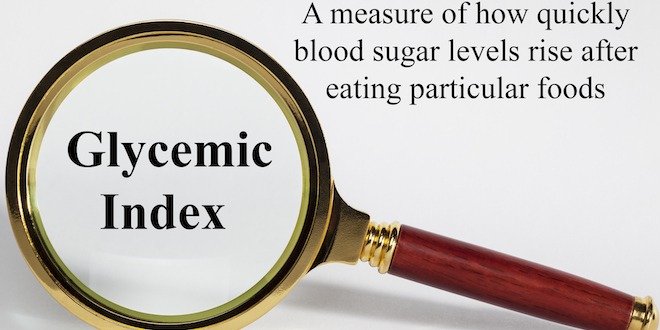 What is the glycemic index?
The glycemic index is a scale that ranks foods containing carbohydrate by how much they raise blood sugar levels. The glycemic index is calculated by comparing carbohydrate-containing foods to a standard or reference food. The reference food is either glucose or white bread. The glycemic index for one slice of white bread is 70.
Foods are then identified as either having a high, medium or low glycemic index. High glycemic index foods are those that are 70 or higher. Medium glycemic index foods are between 56 and 69. Low glycemic index foods are 55 or lower.
A food with a high glycemic index raises blood sugars more than a food with a medium or low glycemic index.
What foods have a HIGH glycemic index (70 or higher)?
High glycemic index foods include the following:
Bread

White bread
Kaiser roll
White bagel

Cereal

Bran flakes
Corn flakes
Rice Krispies™

Grains
Potatoes

Potato, baking (Russet)
French fries

Snack foods

Pretzels
Rice cakes
Soda crackers
What foods have a MEDIUM glycemic index (55 to 69)?
Medium glycemic index foods include the following:
Bread
Cereal

Grapenuts™
Puffed wheat
Oatmeal
Quick oats

Grains

Basmati rice
Brown rice
Couscous

Starchy vegetables

Potatoes, new or white
Sweet corn

Snack foods

Popcorn
Stoned Wheat Thins™
Ryvita™ (rye crisps)
What foods have a LOW glycemic index (lower than 55)?
Low glycemic index foods include the following:
Bread

100% stone ground whole wheat
Pumpernickel

Cereal

All Bran™
Bran Buds with Psyllium™
Oat Bran™

Grains

Barley
Bulgar
Pasta and noodles
Parboiled or converted rice

Starchy vegetables
Legumes

Lentils
Chickpeas
Kidney beans
Split peas
Soy beans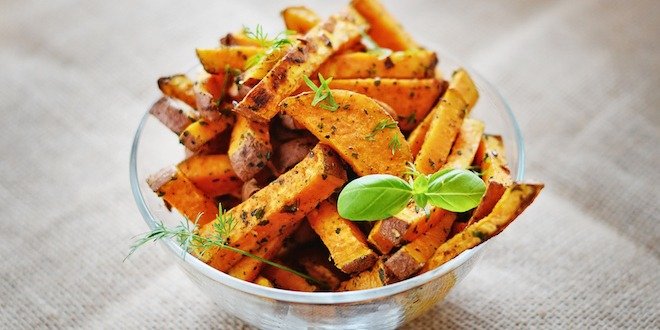 Limitations of the glycemic index
One limitation of glycemic index values is that they don't always reflect the likely quantity you would eat of a particular food. For example, watermelon has a glycemic index of 72, which would make it a high glycemic index food. However, watermelon has relatively few digestible carbohydrates in a typical serving, so you'd have to eat a lot of watermelon to significantly raise your blood sugar!
As well, glycemic index values don't take into account nutritional information: 250 mL (1 cup) of homogenized milk has a glycemic index value of 31 and a glycemic load of 4. But because of its high fat content, homogenized milk is not a good choice for weight loss or weight control.
What is glycemic load?
The glycemic load of food is a number that estimates how much the food will raise a person's blood glucose level after eating it. The glycemic load is calculated by multiplying the grams of carbohydrate in the food, times the food's glycemic index, and then dividing by 100. So, for example, an apple provides about 13 grams of carbohydrate, and has a glycemic index of 38.That makes the glycemic load of an apple about 5, since 38 x 13 ÷ 100 = 4.9. For more information about glycemic load, click here.
What are the benefits of the glycemic index for people with diabetes?
There are a number of benefits associated with eating foods that have a lower glycemic index. These include:
Helping to control your blood sugar
Helping to control your cholesterol level
Appetite control
Lowering your risk of developing heart disease
Lower your risk of developing type 2 diabetes
To learn more about the glycemic index, click here.