BD Ultra-Fine™ Nano 4mm Pen Needles with PentaPoint™Comfort and EasyFlow™ Technology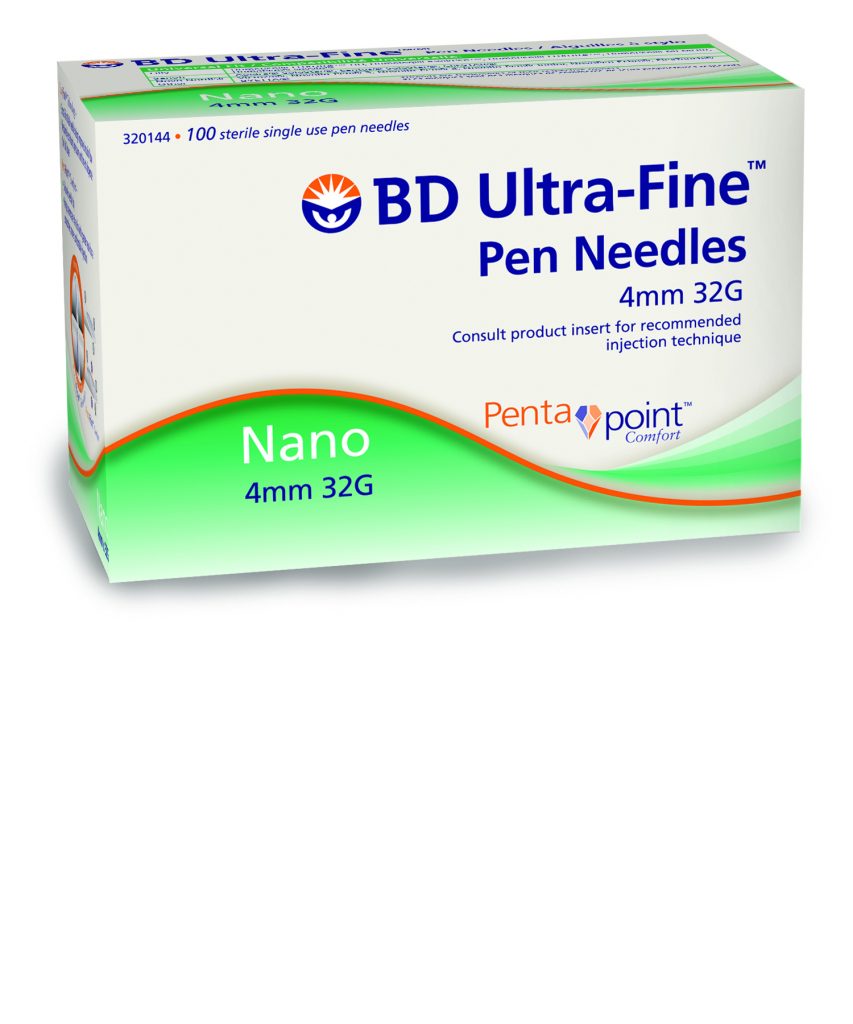 Features and Benefits
BD Nano™  4mm Pen Needles support optimal injection technique for a better injection experience.
Shortest, finest pen needle ever - preferred over longer needles for overall injection comfort.1
Easy to use and offers injection site flexibility - no skin lift required.2
Greater comfort that patients prefer.
Fits all diabetes pen devices in Canada.3
Compared with 5mm and 8mm pen needles
Small children and extremely lean people with diabetes may require a skin lift
BD, Data on file
HumaPen® Memoir™
montméd Coloured Pen Needles
montKiddy Pen Needles
UltiCare® Pen Needles
NovoPen Echo ®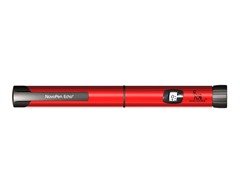 Features and Benefits
Developed with the needs of kids in mind
Half-unit increments to allow fine-tuning
Simple memory function
Styled for kids – two colours, blue and red
OneTouch® Ping® insulin pump and meter-remote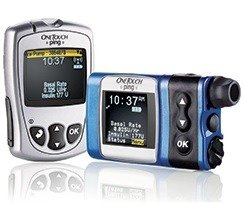 Features and Benefits
The OneTouch® Ping® insulin pump combines world class Animas pump technology with the convenience of a wireless meter-remote.
Wireless bolus delivery Because the insulin pump and meter-remote communicate and share information wirelessly, the meter-remote can control pump functions. This means you can give yourself (or your child) an insulin dose discreetly, while the pump stays conveniently tucked away.
Fully functional pump Both the pump and meter-remote have a full set of functions for insulin delivery, so if the meter-remote is not available, the pump is still fully operational.
Tested and proven waterproof1 at 3.6 metres (12 feet) for up to 24 hours. No need to disconnect your pump and interrupt insulin delivery when in contact with water.
Fine-tuned insulin delivery Inside every Animas® pump is a Swiss-made motor that can deliver accurate and precise increments of insulin to help meet your body's changing needs.
Stunning OLED† colour display Both the insulin pump and meter-remote have flat panel OLED† colour screens. Each screen is self-illuminating, high contrast and viewable from a wide angle – readable even in the middle of the night.
diasend® web-based diabetes management software that allows you to store, review, and print insulin pump and blood glucose meter data on the diasend® website.
Best in class patient support2 We're available 24 hours a day, 7 days a week, 365 days a year.
† Organic Light-Emitting Diode. 1 The meter-remote must not be exposed to water.
OneTouch® Ping® website
HumaPen® Luxura™
HumaPen LUXURA
Unifine Pen Needles
Unifine Pen Needles
OneTouch® Ping®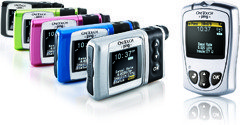 Features and Benefits
A two-part glucose management system that features an insulin pump and meter-remote.
Meter-remote does more than test your blood sugar – it can help count carbs and calculate your insulin dose, then wirelessly tell the pump to deliver it.
This pump* is
waterproof!
NovoPen® 4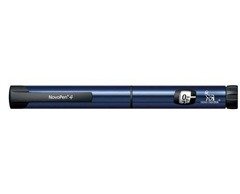 Features and Benefits
More than 300,000 Canadians rely on NovoPen® 4 every day
Quick and simple to use
Reassuring end-of-dose "click"
Built to last – continued accurate insulin delivery – even after 5 years
#1 most recommended brand of insulin pen in Canada by both physicians and pharmacists
NovoTwist® pen needle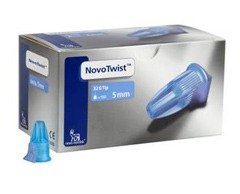 Features and Benefits
Simple "twist" needle attachment and detachment makes injection even easier
NovoTwist® 5 mm (32G Tip) is Novo Nordisk's shortest and thinnest needle
Compared to conventional screw type needles, NovoTwist® is preferred by more than 3 out of 4 users
Audible and tactile click ensures correct attachment
Can only be used with Novo Nordisk pens so anyone using Vi
BD™ Home Sharps Container
BD™Home Sharps Container
BD™ Safety-Engineered Syringes
NovoFine® 32G Tip etw pen needle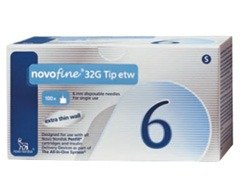 Features and Benefits
Extra Thin Wall (ETW) Technology
32G Tip is Novo Nordisk's thinnest needle
A 6 mm needle provides a safe and effective insulin injection for most people
Micro-polished and silicone coated
For those who prefer a longer needle, NovoFine® 8 mm (30G) is also available