BD Ultra-Fine™ Nano 4mm Pen Needles with PentaPoint™Comfort and EasyFlow™ Technology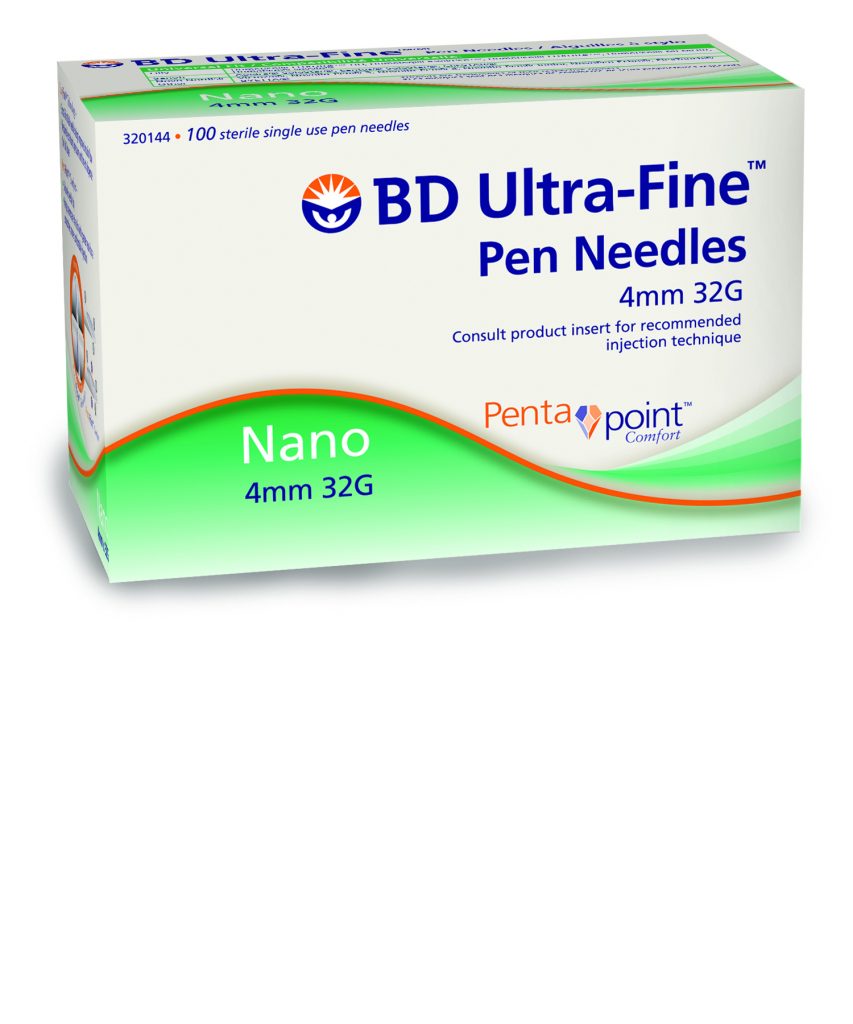 Features and Benefits
BD Nano™  4mm Pen Needles support optimal injection technique for a better injection experience.
Shortest, finest pen needle ever - preferred over longer needles for overall injection comfort.1
Easy to use and offers injection site flexibility - no skin lift required.2
Greater comfort that patients prefer.
Fits all diabetes pen devices in Canada.3
Compared with 5mm and 8mm pen needles
Small children and extremely lean people with diabetes may require a skin lift
BD, Data on file
UltiCare® Pen Needles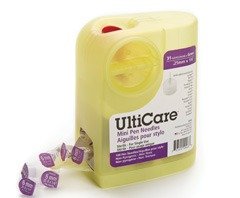 Features and Benefits
Conveniently dispenses new needles and safely disposes of used needles in an all-in-one system (Pen needles are packaged in a sharps container)
Protects you and your family against accidental needlesticks
Promotes safe disposal of pen needles
Available at the following pharmacies: Canada Safeway, Familiprix, Jean Coutu, Loblaw, London Drugs, Metro, North West Pharmacies, Peoples Dr
Animas® Vibe® insulin pump with integrated Dexcom G4® PLATINUM CGM technology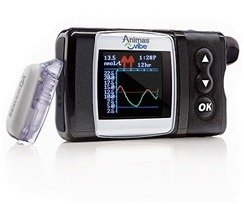 Features and Benefits
The Animas® Vibe® insulin pump with integrated Dexcom G4® PLATINUM CGM technology gives you instant insight to help you quickly and easily adjust insulin based on your body's immediate needs.
An accurate sensor you can trust. Providing you with the exceptional accuracy and consistency you deserve from a reliable sensor.
Longest sensor wear. Animas® Vibe® is the only CGM-enabled pump that works with a sensor approved for up to 7 days of wear.
The smallest CGM introducer needle on the market1, in comparison to Medtronic Enlite®.
CGM trends in full colour with colour-coded lines and trend arrows to show where glucose is heading and how fast2.
CGM Data and CGM Trend screens. During an active CGM session, you may view 1-, 3-, 6-, 12-, and 24-hour increments of continuous glucose data on the CGM trend screens, or a snapshot of your current glucose status on the CGM data screen†.
Customizable alerts You can't always feel symptoms when you're going high or going low, but our customizable high and low alerts let you know. We also have a built-in, non-adjustable hypo safety alert set at 3.1 mmol/L for added peace of mind.
Simplified calibration rules3 Calibrate when it's convenient, as long as your glucose reading is between 2.2 and 22.2 mmol/L.
diasend® web-based diabetes management software that allows you to store, review, and print insulin pump and CGM data on the diasend® website.
† You can also view your Insulin on Board (IOB) right on the CGM Data Screen.
1 Measured as the cross-sectional area of the introducer needle.
2 You must confirm your glucose reading with a fingerstick test before taking action
3 A minimum of 2 calibrations are needed each day, at least every 12 hours, and you must confirm your glucose reading with a fingerstick test before taking action.
Animas® Vibe® website
montméd Universal Insulin Pen Needles
BD™ Home Sharps Container
BD™Home Sharps Container
OneTouch® Ping®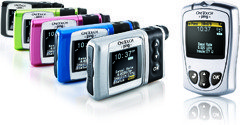 Features and Benefits
A two-part glucose management system that features an insulin pump and meter-remote.
Meter-remote does more than test your blood sugar – it can help count carbs and calculate your insulin dose, then wirelessly tell the pump to deliver it.
This pump* is
waterproof!
NovoFine® 32G Tip etw pen needle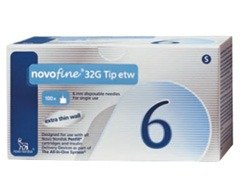 Features and Benefits
Extra Thin Wall (ETW) Technology
32G Tip is Novo Nordisk's thinnest needle
A 6 mm needle provides a safe and effective insulin injection for most people
Micro-polished and silicone coated
For those who prefer a longer needle, NovoFine® 8 mm (30G) is also available
Penfine Universal Click Pen Needles
NovoPen Echo ®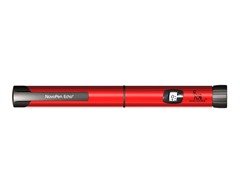 Features and Benefits
Developed with the needs of kids in mind
Half-unit increments to allow fine-tuning
Simple memory function
Styled for kids – two colours, blue and red
montméd Coloured Pen Needles
ClikSTAR® Pen
ClikSTAR Pen
NovoTwist® pen needle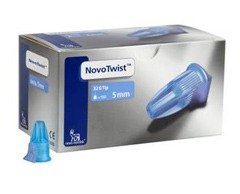 Features and Benefits
Simple "twist" needle attachment and detachment makes injection even easier
NovoTwist® 5 mm (32G Tip) is Novo Nordisk's shortest and thinnest needle
Compared to conventional screw type needles, NovoTwist® is preferred by more than 3 out of 4 users
Audible and tactile click ensures correct attachment
Can only be used with Novo Nordisk pens so anyone using Vi
BD™ Safety-Engineered Syringes
MiniMed® Paradigm® Veo™ Insulin Pump and Continuous Glucose Monitoring System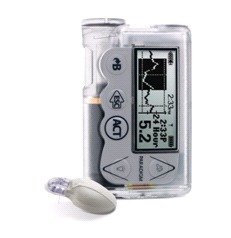 Features and Benefits
Insulin pump integrated with Continuous Glucose Monitoring (CGM). A CGM Starter Kit is included with every new MiniMed® Veo™ Insulin Pump*.
Predictive Alerts prompts you to take action if your glucose is trending out of your target zone
Low Glucose Suspend helps prevent hypoglycemia by stopping insulin flow automatically if you reach a preset glucose level. LGS has been clinically proven to help reduce lows1.
Missed Meal Bolus Reminder Helps prevent post-meal highs
Reservoir two sizes for different insulin needs
Stores all information even when you change the battery to help ensure accurate bolus calculation
Web-based Software Easy to access and share with your healthcare team
Education and Support:24/7 Product Support, myLearning online interactive and animated learning modules
* Starting September 4, 2013. Please contact Medtronic of Canada for more details at 1.866.444.4649.
Stericycle® 1.4L Sharps Disposal Container