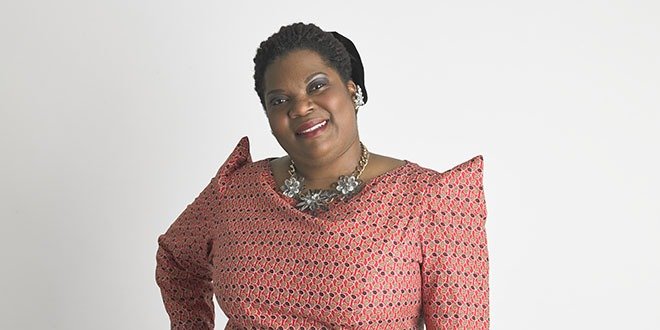 Canadians with type 2 diabetes write back to their younger selves, to share personal insights and reflect on their experience of living with diabetes and starting on insulin therapy. In this post, Nadege reflects on living with diabetes.
One summer day when Nadege was 37 years old, she woke up and found herself in a semi-private room in a hospital in Calgary, AB. Gathered around her were her parents and other family members, who all lived some distance away. Her mother shrieked, "My daughter, my daughter! You are alive!"
"What happened?" Nadege asked, full of confusion. "Why are you all here?"
She had been in a coma for a week. The last thing she remembered was going to the hospital with a relentless migraine following an overnight shift at work on Sunday night. The hospital doctors put her on an IV with pain killer, and the rest was a blank. Apparently, though, she had been released from the hospital and gone home. When she didn't show up on Monday evening for her night job, her manager asked the police to check on her. She was found unconscious in her apartment and rushed to the hospital, where she remained in a coma for seven days.
"What caused it? To this day they are unsure," says Nadege. "It could have been a stroke, a seizure or acidosis." The doctors suspect it was related to Nadege's type 2 diabetes, which she had had difficulty managing from the time she was diagnosed at age 28, nine years earlier. At the time, she was young, her career was on the right path and she had been feeling invincible. "The diagnosis felt like a death sentence," she remembers.
Since being diagnosed, one of the most challenging things that Nadege has had to deal with is hypoglycemia, which she has experienced countless times. She would shake, start feeling cold inside and sense all her systems shutting down, like a computer closing down its programs. She began to get migraines, during which she experienced blinding flashes in her right eye.
With a doctor's advice, she would try different medications and eat according to the instructions she'd been given, but nothing seemed to help. She hated the incessant finger poking. And she simply could not understand why diabetes had happened to her, despite her responsible lifestyle. She prayed to be healed.
"I thought I was probably a freak of some kind. People who knew about my condition pitied me. I hated it!" Nadege exclaims. "Since my prayers were not answered, I decided to ignore the disease and go on with my life."
This went on for nine years: starting a new regimen, hating it and then giving up. But emerging from the coma marked a true turning point. Nadege, now 38, describes herself as a new person, "always laughing and taking things slowly." Here, she is writing to herself on that day, a year earlier, after she woke up in the hospital room.
Hi Beautiful,
How are you doing? I know, you feel overwhelmed. Take a deep breath. Don't panic, stop worrying. No, you are not cursed. No, God did not forsake you. No, it's not your fault. It was probably going to happen, one way or another. Especially since none of your relatives told you that diabetes runs in the family and that you should watch for it.
I understand; it's so discouraging. But you know what? You are not alone. You can outsmart the disease. The changes it requires are truly not as complicated or hard as you might think! You can do it, baby girl. You are a fighter!
There will be a key person to help you – a certified diabetes educator and a pharmacist. She will explain how the disease actually operates in your body and how your body reacts to food and your medication. Everyone's body is different and it appears that everything you were doing before was completely wrong.
You will begin reading food labels and learn to avoid the foods that are bad for you. You will become more active, and focus on being healthy rather than the disease. Staying in touch with the pharmacist, even outside of your appointments, will be an enormous help.
All of this will show you that you can live without headaches, without feeling nauseated, without hypoglycemia. You will have to go through several regimen adjustments before you find out how to avoid hypoglycemia. But eventually it will not be an issue. Also, there are people working very hard to develop new technologies and better medication to help you control the ups and downs.
You can start working again. You are almost there. You just need to keep pushing a little bit further. You could have died, but God did not allow it, so you should not fear anymore. Take control of your life, as you can once again be on top of the world!
You can do it, Princess!
I love you.
Me.
This story has been edited by Ellyn Spragins and shared with support from Novo Nordisk Canada. The views and opinions expressed are not representative of Novo Nordisk, and should not be considered treatment advice. Novo Nordisk has permission to share this letter and included personal details.