To ensure you are getting your insulin where it needs to go, to be properly absorbed, ask a health care professional to help determine the injection sites and technique that would be best for you.
Injection Technique. The choices.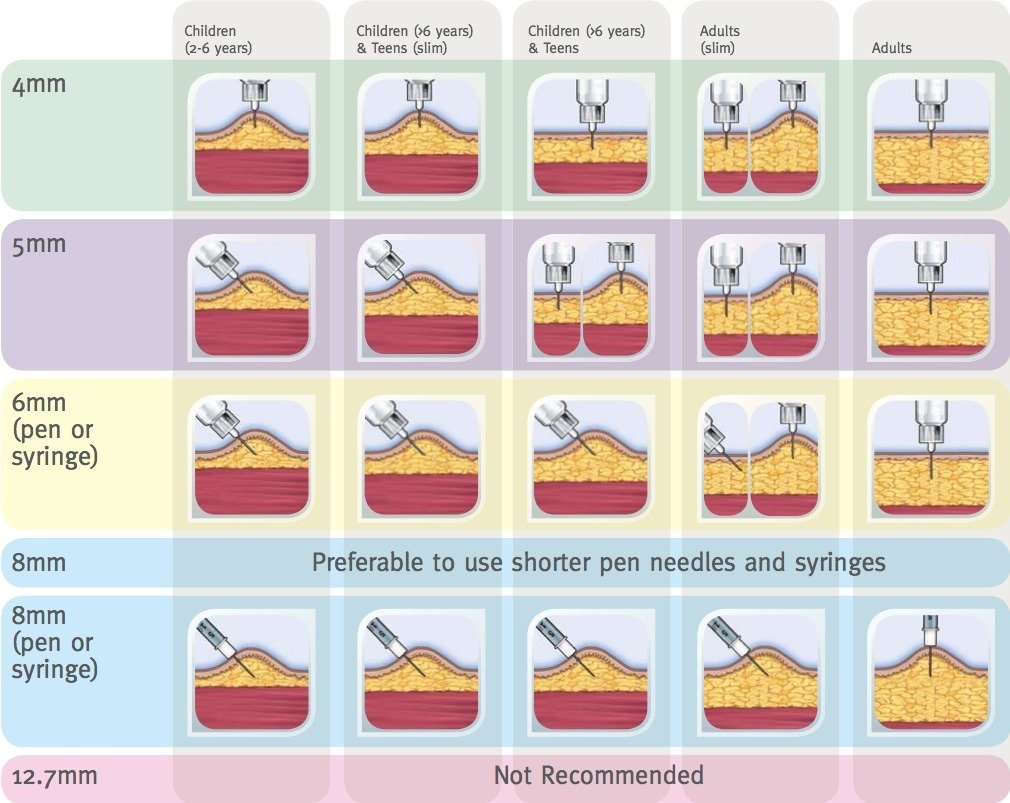 There is a correct, and incorrect way to perform a skin lift. Delicately lift the skin and subcutaneous tissue, or fatty layer, between your thumb and index finger, leaving the muscle behind.
References
Gibney MA, et al. Skin and subcutaneous adipose layer thickness in adults with diabetes at sites used for insulin injections: implications for needle length recommendations. Curr Med Res Opin. 2010; 26 (6): 1519-1530.
Berard L, et al. FIT Forum for Injection Technique Canada. Recommendations for Best Practice in Injection Technique. October 2011.
Lo Presti D, et al. Skin and subcutaneous thickness at injecting sites in children with diabetes: ultrasound findings and recommendations for giving injection. Ped Diab 2012.
Supported by BD Medical – Diabetes Care