Injection technique matters
The injection using a safety engineered device (SED) requires a different technique. Therefore, caregivers need to be taught how to use the SED and how to check to ensure that the insulin has been properly injected.

SEDs are available at selected pharmacies and healthcare institutions. The recommended SED for pen use has protected ends preventing needlestick injury to the user and is shorter in length (5mm).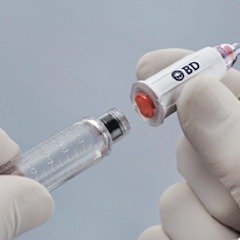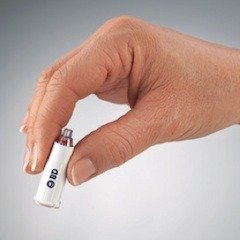 When using a pen device, the pen needle should be inserted at a 90° angle. Then, depress the plunger and hold the needle in the skin for a count of 10 seconds before removing. This will ensure that you have properly delivered the full dose.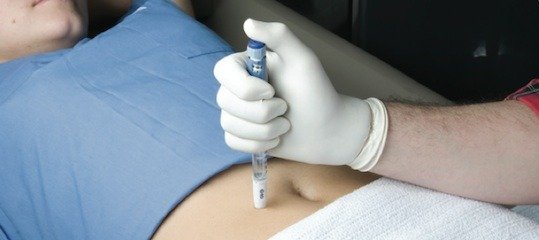 SEDs are the safest option
A barrier to the use of SEDs in the home is their cost and availability.

Other options to avoid handling of the sharps are:
Needle clipping devices are used to clip the end off of a pen needle or syringe. After clipping, the needle is automatically and safely retained within the device.*


Pen needle removers which remove the entire pen needle for transfer to a sharps container.*
Unfortunately, there is still a higher risk of a needlestick injury when using these devices compared with SEDs. Both are available through the pharmacy and web order sites.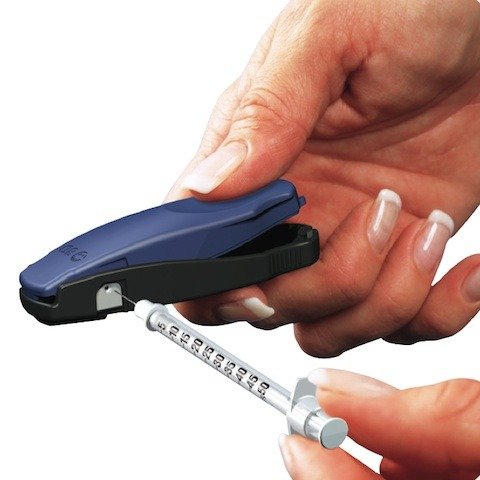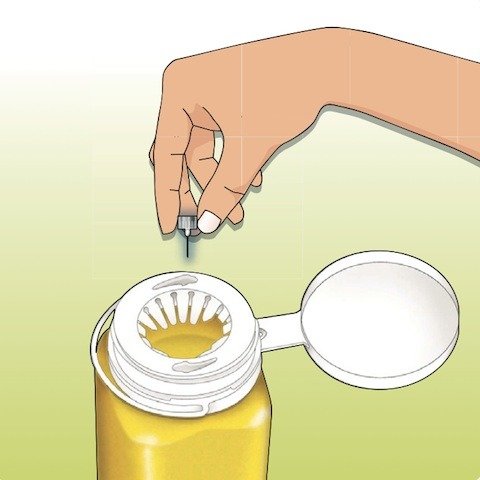 Sharps disposal matters
Since many needlestick injuries occur when disposing of sharps, caregivers needs to be instructed to put the used sharp in a puncture proof container with a tight fitting lid, preferably a "sharps container".

Sharps containers should not be filled past the indicated fill line or more than 3/4 full.
A sharps container should be located at eye level and in close proximity to where the sharps are being used.

These containers are available at pharmacies.

Check with your local government for regulations regarding the disposal of these sharps containers.
1. Canadian Centre for Occupational Health and Safety www.ccohs.ca
2. Lamontagne F, et al. Role of safety-engineered devices in preventing needlestick injuries in 32 French hospitals. Infection Control2007; 28:18-23.J Hosp Infect 2006; 64: 50-55.
3. MacNeill G, et al. FIT4Safety Canada. Recommendations for Best Practice in the Safe Use of Diabetes Sharps. 2013. *Refer to manufacturer's instructions manual for proper use of these devices.
Supported by BD Medical – Diabetes Care
07-2013