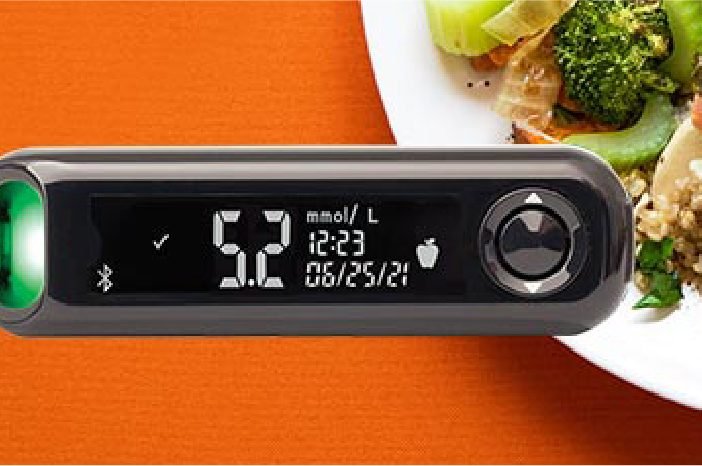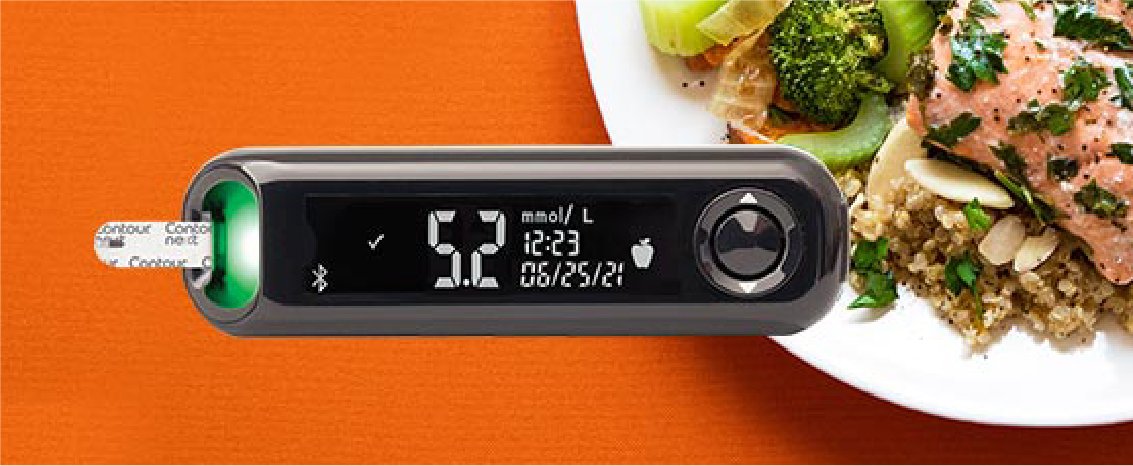 Switch to Canada's #1 test strip* and receive these offers!
Exclusive program for members of Diabetes Care Community sponsored by CONTOUR®NEXT ONE.
With the purchase of test strips, you will receive a FREE CONTOUR®NEXT blood glucose meter plus an exclusive educational program UNDERSTANDING THE IMPACT OF FOOD ON YOUR BLOOD GLUCOSE LEVELS.
EDUCATIONAL KIT: LEARN HOW FOOD IMPACTS YOUR BLOOD GLUCOSE LEVELS
Your package will include:
 Video – "Understanding the impact of food choices on blood sugar levels" featuring Eva Lee, Registered Dietitian
5 menu plans created by Eva and Diabetes Care Community
Blood glucose monitoring log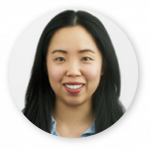 Eva Lee, Registered Dietitian
Founder, Eva Eats and Nutrition Counselling
FREE CONTOUR®NEXT ONE
Remarkably accurate2 results that go beyond Canadian industry standards†‡§
The smartLIGHT feature, which instantly shows if your blood sugar is within target range – as easy as green, yellow, red
Even more guidance with the CONTOUR® DIABETES app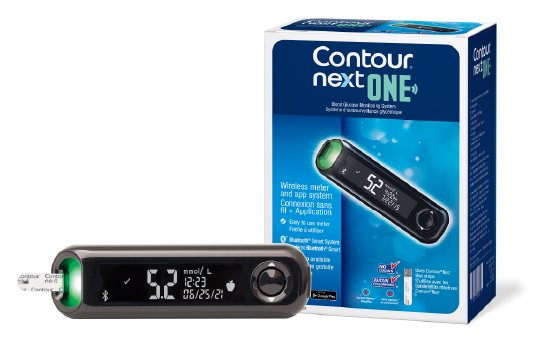 * IQVIA (formerly IMS) market share of CONTOUR®NEXT test strip sales for period August 2019 – July 2021. Data on file, Ascensia Diabetes Care.
† Current regulation based on Health Canada recognized ISO 15197:2013 standard requires results within ±15% range, specifically: ≥95% of results must fall within ±0.83 mmol/L for blood glucose concentrations < 5.55 mmol/L and within ±15% for blood glucose concentrations ≥5.55 mmol/L.1
‡ CONTOUR® NEXT ONE meter meets ±10% accuracy vs. laboratory method, specifically: 97.4% of results within ±10% for blood glucose concentrations ≥5.55 mmol/L, and 100% of results within ±0.56 mmol/L accuracy vs. laboratory method for blood glucose concentrations < 5.55 mmol/L.3
§ In a clinical study, conducted in accordance with the requirements of ISO 15197:2013, the CONTOUR® NEXT ONE not only met and exceeded the minimum requirements of the standard but an ad hoc analysis determined where 95% of results fell during the study, which was within ±0.47 mmol/L or ±8.4% of the laboratory reference value for glucose concentrations < 5.55 mmol/L or ≥5.55 mmol/L, respectively, when tested via subject obtained capillary fingertip results (patients).1,2
1. International Organization for Standardization. In vitro diagnostic test systems – requirements for blood-glucose monitoring systems for self-testing in managing diabetes mellitus (ISO 15197). Geneva. Switzerland. International Organization for Standardization. 2013.
2. Christiansen, M. et al. A New, Wireless-enabled Blood Glucose Monitoring System That Links to a Smart Mobile Device: Accuracy and User Performance Evaluation. Journal of Diabetes Science and Technology.2017;11(3):567-573.
3. CONTOUR® NEXT ONE Blood Glucose Monitoring System User Guide, 90002727 Rev. 11/18