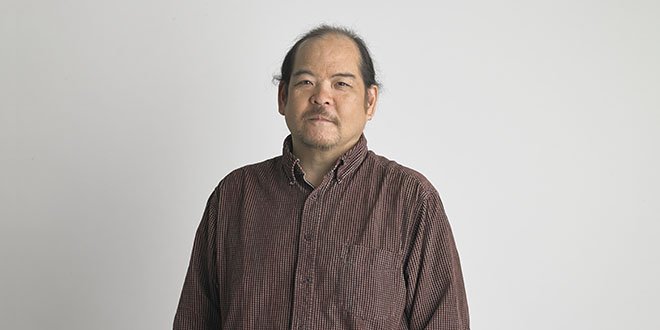 Canadians with type 1 and 2 diabetes write back to their younger selves, to share personal insights and reflect on their experience of living with diabetes and starting on insulin therapy. In this post, Wayne reflects on living with diabetes.
There are plenty of occupations that can make it hard to eat properly, exercise and comply with a medical protocol. But it's difficult to imagine a job and lifestyle that will make this harder than working in a carnival. Yet that's exactly what Wayne was doing for years, crisscrossing the U.S., after he was diagnosed with diabetes at age 31.
"I didn't exercise and I ate what I wanted," he recalls. "I thought things were okay and I never paid much attention to my health."
At first Wayne took pills for his condition. At age 39 he added insulin to his treatment plan, but he continued to be casual about his health, rarely checking his blood sugar and eating in an undisciplined way. He was warned about the long-term complications that could come with diabetes, but dismissed them.
He says: "When I was younger, I thought, "Yeah, yeah. I've heard those stories. But I never really thought it could happen to me."
Now 57 and living back in Canada, his native country, Wayne has grappled with a cascade of long-term complications that affect his vision. He didn't heed the first warning; at age 44, when he was driving away from the carnival in the evening, he hit a telephone pole, putting a significant dent in his truck. Though unhurt, he was perplexed because he had always been a good driver. A year later, he discovered the cause – he had a cataract in his right eye.
The cataract was surgically removed. He didn't realize that it was a result of his diabetes until four years later when he had a medical exam, which was required in order to obtain a special driver's licence for work. At that point he also discovered his HbA1c was 11.
Worse, his vision problems continued. He developed a cataract in his other eye and had it removed. He began getting monthly or bi-monthly injections in his left eye and occasionally in his right. He also had a retinal peel on his left eye. Not surprisingly, he became very fearful of going blind.
In recent years Wayne has finally become more proactive about his health. However, his shift work at a shelter has wreaked havoc with eating well-timed meals. So he has worked with his healthcare professional to find an insulin treatment regimen that best suits his job and lifestyle, and also gotten a continuous glucose monitor that helps him understand the patterns of his blood sugar levels.
"I can always do better at eating regular and healthy meals and managing my diabetes. At the same time, I'm doing quite a lot compared to earlier in my life, because I now know how vital it is to look after my health," he says. He's currently completing a Master's in social work, aiming to become a trauma therapist who works with marginalized people. Wayne chose to write to his younger self at age 44, when he was driving away from the carnival, headed into bright sunlight, and suddenly crashed into a telephone pole.
Dear Wayne,
What? You hit something with your truck – something you didn't even see? Impossible. You are such a good driver, but you've just gotten out of the truck and seen a big dent in it.
It would be easy to put this incident behind you and never think of it again. But Wayne, I want this to wake you up! Your health is vitally important. That accident was due to a cataract, a complication related to your diabetes.
I know that no one in your family ever stressed the importance of keeping fit – just the importance of a good education. I know that it's easy to put off fitness and eating right as something to worry about tomorrow. I hate to have to tell you this, but someone has to: those long-term 'complications' they told you about regarding diabetes are real. And some of them are headed right your way.
Frankly, they will be frightening. As a visual person who has a near-photographic memory, the idea of losing your vision is particularly terrifying. You've always loved learning new things, so reading, of course, is critical to you. You will also fear having strokes, like your father did. He didn't have diabetes, but you worry that you have inherited a predisposition for a stroke, which can also be a result of uncontrolled diabetes.
So, don't just go with the flow. If you just do a little bit more each day to remain active, you can maintain your fitness levels. Eat better with simple choices. Monitor your diabetes. It's hard but you are worth it. I know you can do it!
Goodbye for now,
Wayne
This story has been edited by Ellyn Spragins and shared with support from Novo Nordisk Canada. The views and opinions expressed are not representative of Novo Nordisk, and should not be considered treatment advice. Novo Nordisk has permission to share this letter and included personal details.