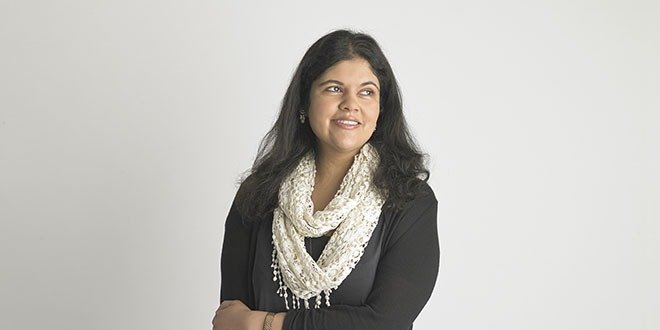 Canadians with type 1 and 2 diabetes write back to their younger selves, to share personal insights and reflect on their experience of living with diabetes and starting on insulin therapy. In this post, Renira reflects on living with diabetes.
Renira, a composed, thoughtful 32-year-old, was born in South Africa, grew up in Winnipeg, Canada, and currently lives and works in downtown Toronto, Canada. The daughter of a physician and physiotherapist, she was encouraged to go to medical school. Instead, she has achieved three Master's degrees in journalism, occupational therapy and public health.
"They all sort of happened naturally," explains Renira. "No one plans three Master's degrees."
However, that unlikely trio of scholastic achievements has brought her to a position that uniquely draws on all three disciplines. She is a 'knowledge translator' for an academic hospital, which means that she helps move scientific discoveries into widespread practice in medicine and elsewhere. And Renira doesn't stop there; she works on her own projects and uses spoken-word poetry, storytelling and public speaking to further her reach.
This degree of self-actualization seemed improbable ten years ago, when Renira's own health changed dramatically. Her father died very suddenly in a freak accident when she was 20. Two years later, feeling that she had already lived through the worst part of her life, she began losing weight rapidly. Her stomach started churning in unfamiliar ways after each meal. She had just started the occupational therapy program at Western University in London, Ontario, Canada. At her friends' urging, she consulted a doctor, who diagnosed her with type 1 diabetes.
It didn't feel particularly life-changing. She learned how to count carbohydrates and take insulin, and started doing it while continuing with her studies. The diagnosis and insulin seemed to help, but, almost as if life was spiteful towards her positive attitude, things took a dramatic and unexpected turn for the worse. She began to experience strange sensations. Neuropathic pain made it impossible to sleep; she would pace her apartment all night. Her resting heart rate was above any level she knew was normal. And then her stomach started acting up. She didn't feel like eating anything. It became too difficult to go to lectures, participate in labs and study for exams. In December, Renira asked to take a year off from school to go back Winnipeg, where her family lived. She had no idea what was going to happen. She writes back to her younger self at this time.
Dear Renira,
You think you are dying. There is not much more your 80 pound body can take. The doctor told you as much, but you can see it for yourself in the way your paper-thin skin wraps itself tightly around your clavicles. In the way hollows have dug themselves around sockets that used to house determined eyes. In the way your mom rushed home when you didn't have the energy to pick up the phone. She thinks you might die, too.
You want to give your stomach sustenance, but you haven't eaten in months. You're not sure how you ever could again. The acid-and-bile mix that comes up persuades you it is dangerous to try.
You think you are dying, and you're not sure what to do. You have never been in so much pain, never truly known what it is to be helpless. There is no joy in lying on the couch all day and watching movies you are not even paying attention to.
You compare this pain to the pain your dad must have felt. He was always so composed, articulate, and jovial. You were all these things, too, and you know how quickly this can change. It is your biggest fear not to be who you are.
When people ask you how you got better, it will be okay that you can't really explain. Doctors couldn't give you a definite answer, either. You will say that your body probably needed time to adjust, that all the sensations you felt were probably related to those adjustments and to blood sugar levels and stress. But you will never know for sure. Just be glad that you got better!
You will have days where you forget what you went through. I want that for you. But be careful with your carb loads and remember that insulin is not a cure that lets you eat whatever you want. You will have that cheesecake once in a while, but please don't make it a weekly habit and load up on insulin to compensate – you could develop a pattern of high and low blood sugars and create future damage for which there will be no compensation.
Think of insulin not as a burden but as a backseat passenger in the vehicle you will use to drive through this life. Get to know it. Understand what makes it cooperate with you and what makes it go rogue. Learn to work together and do it soon. The road will never be even, but you have so many places to go.
Let's keep driving,
Renira 
This story has been edited by Ellyn Spragins and shared with support from Novo Nordisk Canada. The views and opinions expressed are not representative of Novo Nordisk, and should not be considered treatment advice. Novo Nordisk has permission to share this letter and included personal details.