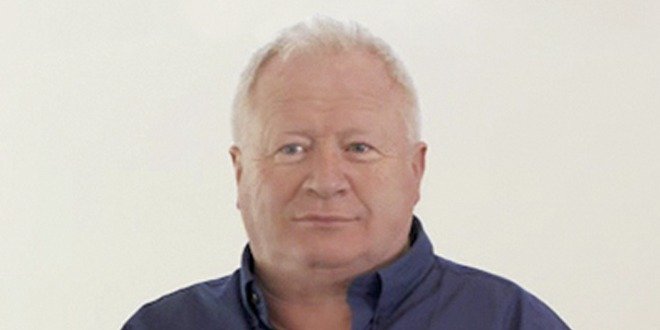 People with type 2 diabetes write back to their younger selves, to share personal insights and reflect on their experience of living with diabetes and starting on insulin therapy. In this post, Maurice reflects on living with diabetes.
Maurice, 59, grew up on a farm in the west of Ireland, where all farm work was done with a horse and by hand. He developed a strong work ethic that became a mark of character in his mind. "One's work was the measure of the man," he explains.
Nevertheless, he used to get sick occasionally. The doctors concluded he had a problem tolerating alcohol, though, mysteriously, he drank very little. When he was about 30, they discovered that the alcohol reaction was caused by a birth defect that prevented digestive enzymes from moving into the gut. Instead, the enzymes damaged his pancreas, causing pancreatitis. By the time Maurice had surgery to correct the defect, his pancreas was unable to produce insulin. He is consequently living with type 2 diabetes.
Today, Maurice lives in Ealing and works as a chartered surveyor. He has a vibrant life outside the job, engaging in carpentry and also dancing Ceroc, or modern jive, about four times a week. This type of partner dancing is not only physically demanding but requires great concentration. "My work can be cerebral," Maurice explains. "In order to dance well and even to survive a dance, one's mind has to be fully engaged. I forget the bother of the day."
This enjoyable life was hard won after being diagnosed with diabetes at age 52, and then going on to insulin at 57. Here he writes to his younger self of two years ago about what he wishes he'd known back then.
Dear Maurice
You are becoming depressed at the thought of having to check your blood sugar and injecting every day. It feels like a heavy weight you will never get rid of.
Don't be upset. Think about this: every day for the rest of your life you will have to cook and to eat. You will have to maintain good hygiene and tidy your house well. This additional item will become part of your routine. You will discover that you can adjust as you need to. With the right diabetes management including proper diet, dancing and treatment, it is still possible to be flexible and enjoy the things you like.
Also, remember that maintaining your health requires another important element. Although long hours and hard work have long been considered the mark of a man, don't overdo it. Once you spent three days in your office without leaving your desk! But there's a difference between office work and manual physical work. Long hours at office work don't promote physical strength or health.
To function well, we need to move and exercise. You need to change your mindset and realise that your sedentary life will wreck you. You need to spend less time in the office and build in more exercise. And Maurice, a whole world of enjoyment awaits you. You will box, cycle and play tennis. You'll take up dancing, which will be a great pleasure and wonderful form of exercise.
Finally, accept the glucose meter as a critical tool. As humans, we are accustomed to presenting different versions of the truth to different people. But the glucose meter does not lie. If you have that binge of chocolate or that sweet, it will show up on the meter. There is no harm for any of us to get nearer the truth, particularly the truth that this important instrument tells you. So, embrace it.
I often think that had I known I would live so long I would have taken better care. We need to take more care if we want a good end to our lives.
Thoughtfully,
Maurice
This story has been edited by Ellyn Spragins and shared with support from Novo Nordisk Canada. The views and opinions expressed are not representative of Novo Nordisk, and should not be considered treatment advice. Novo Nordisk has permission to share this letter and included personal details.