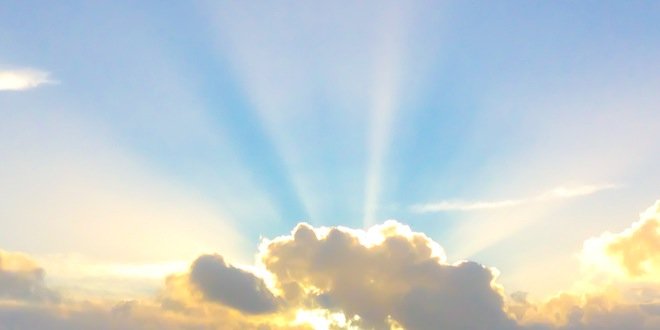 The COVID-19 pandemic has affected all of us in different ways – some people have lost steady income, others are caring for sick family members, others have struggled with working from home and caring for their children and parents, and others are worried whether they can afford medication or other basic necessities in a time of job losses. Some are self-isolating in fear of contacting COVID-19, especially those who live with diabetes.
Even though there are worries and uncertainties, our resilience has been apparent in these past months by finding strength in ourselves and connecting with others. We have learned to rely on technology to ensure our needs are met, whether by ordering online/telephone to have groceries delivered or for curbside pickup, or partaking in online exercise classes or other health and wellness classes. We host get-togethers online through Zoom, use the phone more to connect with new and old friends and, somehow, we find new ways to be happy, have fun and live on positively.
I have found a number of silver linings as we live through COVID-19:
Improved diabetes management:During quarantine and self-isolation people have more time to exercise and prepare healthy meals instead of eating out and buying high-carbohydrate fast foods. Exercise, healthy food choices and improved diabetes management can also be associated with lower levels of stress, anxiety and depression. A research team from Denmark found that people who live with diabetes and who were more likely to worry about the COVID‐19 pandemic, were more likely to check their blood sugar more often. They were also more aware of the importance of taking their medication and exercised more than usual.
Closer family relationships: Public health restrictions and parents or caregivers working from home have allowed family members to spend more time together, learning about each other and building more positive relationships. This supportive environment provides the emotional support children need to understand and cope with the disruption of their school routines, recreational activities and the inability to see their friends.
Virtual healthcare: It is often easier to connect with healthcare providers via telephone or virtual appointments. You don't need to leave work, or travel on public transportation or by car to attend the appointment.
Time to connect: People have more time to connect with a broader range of family and friends with no geographical limitation through email, Zoom, Facetime, mail and telephone. More people are using the phone to talk to loved ones and people they have not connected with for years. This connection helps provide emotional support, and also helps us to remind ourselves that we are not alone living in the pandemic.
Enhanced diabetes support: Diabetes support groups and learning sites continue to provide assistance and knowledge to navigate life during COVID-19 through the use of virtual online streaming tools that are now more readily available. Examples include JDRF's support group, I Challenge Diabetes and Connected in Motion. Diabetes Canada provides online learning sessions to share information about COVID-19 and diabetes.
Development of unique personal coping strategies: Figuring out what works for you may not be easy at first but once you do, it provides solace. Hobbies such as making bread, cooking, knitting, playing an instrument, drawing or helping a family member with regular chores can allow us all to appreciate aspects of our lives that we previously took for granted.
Increased cleanliness: Health protocols that reinforce the importance of hand hygiene, mask-wearing and social distancing have resulted in less illness from other viruses, which will enhance the lives of many people who live with diabetes.
Healthcare changes: This current pandemic has revealed some of the failures in the healthcare system, especially in long term care facilities, which will hopefully be rectified in the future.
Appreciation of healthcare workers, especially personal support workers: A happy life is often directly related to expressing gratitude for the everyday people who contribute to society. We all now recognize and appreciate the frontline workers and others who have stepped up in this time of crisis.
Enhanced community relationships: Some neighbourhoods have organized music, dance and meal nights on their streets. These events have helped neighbours get to know each other and give back to their communities. As a result, more people are feeling comfortable reaching out within their communities for support or assistance, such as offering to foster animals, picking up medication or doing chores for their neighbours.
Understanding of the special needs of higher-risk populations: Some pharmacies and grocery stores are designating certain hours for at-risk shoppers. This allows for people with a chronic disease, immune-compromised patients and the elderly to avoid massive crowds and long lines. This is a positive cultural shift that will help those managing diabetes.
As winter approaches, we can continue to develop new silver linings. These are not the end of them; we can readjust and see what else we can do. We continue to navigate through this pandemic with resourcefulness and determination. We have already found new ways to live, love and be happy under these tough conditions. This is hard proof that we have what it takes to keep going. It is not permanent. Take a breath, pause. We will be on the other side in no time.
Share your "silver lining" story on the Diabetes Care Community Twitter or Facebook page.