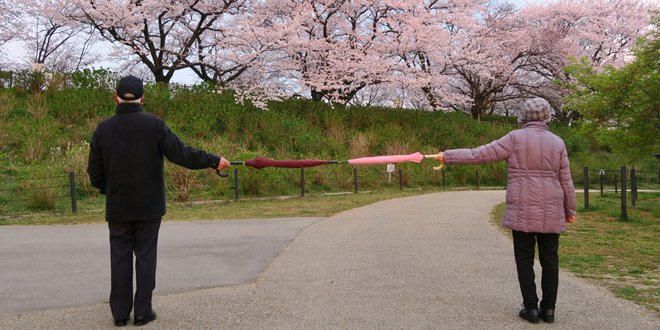 In the midst of a pandemic felt the world over, we asked our diabetes community here in Canada to provide us with their most "burning questions" around COVID-19. Your response was overwhelming. So, in an effort to address your COVID-19 concerns as accurately as possible, we assembled a group of leading healthcare experts to tackle your questions.
In this first of a four-part series, nurse and Certified Diabetes Educator, Gail MacNeil, discusses the risks, complications and stresses associated with COVID-19 with endocrinologist, Dr. Alanna Weisman, and psychiatrist, Dr. Barry Simon. Here are their insights.
Are people with diabetes at higher risk of getting COVID-19?
 It's important to note that the research is ongoing, so we're learning more each day. But from what we know right now, we do not believe that people with diabetes are at higher risk for becoming infected with COVID-19 compared to those without diabetes.
At this time, we believe the risk of acquiring the infection has more to do with exposure to the virus, which can be mitigated by social distancing, wearing a mask, etc.
How does COVID-19 impact blood sugar?
Similar to other illnesses, being infected with COVID-19 can have an effect on blood sugar levels. There have been reports of some patients experiencing low blood sugar (hypoglycemia), which might be the result of not eating as much when you feel ill.
We're seeing some patients, especially those sick enough to be admitted to hospital, with severely high blood sugar (hyperglycemia), which requires a massive increase in insulin doses. We're also seeing diabetic ketoacidosis in infected patients, especially those with type 1 diabetes, where consistently high blood sugar levels cause toxic compounds to build up in the blood and urine.
It's very important to monitor your blood sugars more carefully if you have diabetes and become infected to see if you might require a change in your insulin dose.
What is the risk of complications for people with diabetes infected with COVID-19?
While there isn't a greater risk of contracting COVID-19 if you have diabetes, there is a higher risk of a more severe illness if you become infected. This means a greater chance of being hospitalized and needing intensive care support.
How does stress during COVID-19 impact blood sugar levels?
Remember that a stress, whether it's an emotional or physical strain, is something we don't believe we can cope with.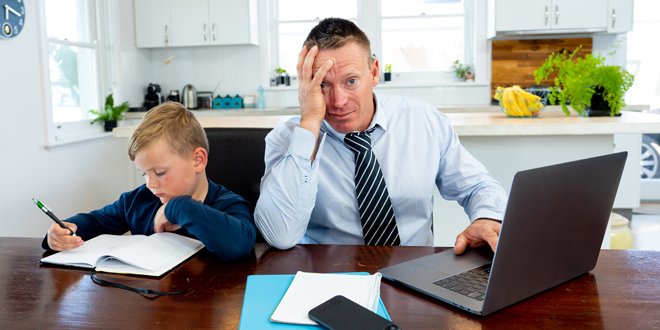 One of the problems with COVID-19 is the unknown: not knowing when it's going to end or if we or our family members are going to get it. It's a stressor we are all facing, and when we have a stressor, our bodies go into fight or flight mode. As a result, for some patients it is tougher to manage blood sugar levels.
What are some ways to manage COVID-related stress when you have diabetes?
We can separate stress into the things we can control and those we can't. Focusing on the things you can control, or even making a list of these things, will reduce stress and help you gain some sense of control.
Another simple psychotherapy intervention is to literally label your feelings. Studies have shown that if you put just one word to what you're feeling (e.g. frustrated), the brain will quiet down. The simple rule is that if you can 'name it' (the feeling), you can 'tame it'.
Meditation is another great way to calm the mind, and now there are several downloadable apps to help you meditate (e.g. headspace, CALM, insight Timer).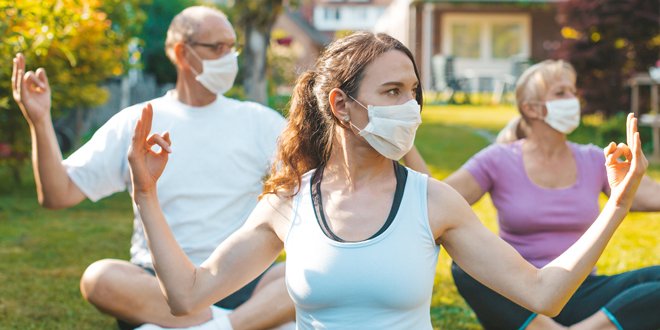 Also, consider implementing these three Cs to help relieve stress:
Connection (reaching out to friends and family to share concerns)
Contribution (checking in and helping others takes the focus off yourself)
Creativity (finding new things to invest your time in instead of worrying)
Here are some good apps and websites to help reduce anxiety during COVID
Are there pre-existing complications/risks that can impact the outcome of COVID-19?
People with obesity and poorly controlled blood sugar levels may have a higher risk of severe COVID-19 symptoms. Making positive lifestyle changes to reduce weight and trying to optimize blood sugar control will help minimize the risk of severe outcomes from COVID-19. These are changes recommended to anyone with diabetes, even outside of COVID-19.
Just keep in mind that this is not the time for extreme changes. Any dramatic changes to your diet and lifestyle should be discussed with your healthcare team first.
Is there any difference in risk of COVID-19 for people with type 1 vs type 2 diabetes?
In addition to the higher risk of diabetic ketoacidosis in people with type 1 diabetes mentioned above, we are hearing about cardiovascular complications in people with type 2 diabetes who are infected. Otherwise the risks are similar for both, namely that the symptoms of COVID-19 will be more severe in people with diabetes, compared to those without.
Beyond diabetes, age is also a risk factor, as are other underlying conditions such as kidney or cardiovascular disease.
What is the risk of death due to COVID-19 in people with diabetes?
There is no data available yet for Canada. What we've seen in other countries is that the risk of death is 50-75% higher in people with diabetes compared to those without. But it's important to remember that the risk of death overall is still quite small.
Do people with prediabetes face the same risks as those with diabetes?
Yes, like people with diabetes, they run the risk of having more severe COVID-19 symptoms. There's also the potential of newly recognized diabetes throughout the course of COVID-19 illness. For those with prediabetes who get COVID-19, it's important they know how to recognize the symptoms of high blood sugar, such as increased thirst or changes to vision.
What is support like for non-COVID emergencies now?
While some elements of healthcare are not happening at the same rate (e.g., elective surgery), primary care physicians and diabetes specialists are readily available, at least for virtual appointments. In fact, we can deal with a lot of concerns virtually and then bring in patients if needed.
Hospitals and clinics have personal protective equipment readily available and patients shouldn't be afraid to get seen if they have concerns. You don't want to a get a more serious illness because you've ignored symptoms and delayed care.
What are the concerns in terms of returning to work?
It depends on your individual risks (age, other medical conditions, blood sugar control). Then there are the risks of the actual workplace that will vary depending on what the work involves and how many people you will be coming in contact with.
Diabetes Canada has developed an advocacy letter people can show their employers to help them understand the risks of COVID-19 for people with diabetes. Your healthcare team can also help you advocate for modifications when possible to minimize the risk of exposure. Advocating for yourself is also another way to minimize stress by taking control of the situation.
What is the risk of working in healthcare for someone living with diabetes?
It depends on individual risks and making decisions based on your own specific circumstances. Some experts have recommended that people with diabetes working in healthcare should have accommodations to minimize their direct contact with patients if possible.
How do I overcome my fears around COVID-19, especially when I see people wearing masks on the street?
Seeing people with masks can be distressing no doubt. But keep in mind that some people are choosing to wear masks because of their own individual circumstances (e.g. living with someone elderly or immune-compromised).
Find more information on ways to protect yourself during COVID-19 here.
How can I keep myself healthy during this pandemic?
Focus on the things you can control, such as maintaining good blood sugar control, exercising and eating a healthy diet. There are patients whose blood sugar levels have improved during this time because they're able to spend a lot more time and energy on diabetes management.
Trying to make positive changes in your diabetes management now is even more important in the context of this pandemic.
Find fitness activities you can do from the comfort of your home here.
Any final tips on how to stay motivated?
Remind yourself that this pandemic will eventually end and it's about figuring out how you're going to rise above this in the meantime. Remember the three Cs: Connection, Contribution and Creativity. Even with physical distancing and other restrictions, here's a chance to reconnect with old friends, spend quality time with a pet, or get back to an activity you enjoyed in the past.
Here are some online entertainment and social activities to consider as you're socially distancing