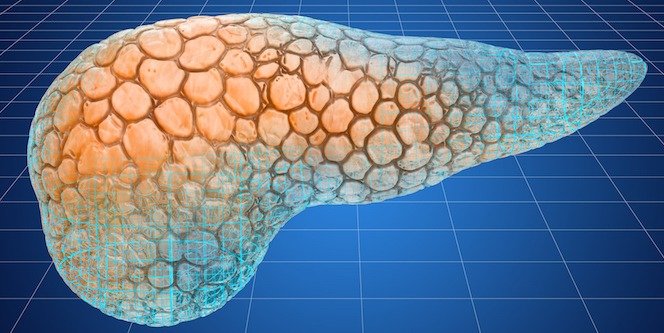 About 2 months ago, I thought my next blog should be about the artificial pancreas – what it is, how it works, current research and when we might expect it.  My decision turned out to be a very timely one as this past week the United States Food and Drug Administration, the most powerful agency in the world regulating clinical trials of new technologies and therapies, announced that they were revising the guidelines for clinical trials of new devices.  Unfortunately this could mean a lengthy delay in the launch of this very innovative technology.  The headlines read: "Insight: Diabetes breakthrough stalled in safety debate".  This is not welcome news to those who have been following the progress of artificial pancreas research.
So what is an artificial pancreas? Basically this is a mechanical substitute for the healthy pancreas. It involves the use of an insulin pump, partnered with a continuous glucose monitoring system that will help people with diabetes automatically control their blood glucose level.  With continuous glucose readings and the insulin pump set to respond to the glucose levels automatically, the artificial pancreas will improve insulin treatment while reducing the burden of diabetes treatment management for the person affected by diabetes.
There are several different types of artificial pancreas in development.  Some are more specific to development of new pancreas cells through bioengineering or genetic types of research.  The artificial pancreas closest to becoming available is the "closed loop" system.  Let's think that through.  Right now all strategies for diabetes management are independent of each other.  A blood glucose level is taken through a finger stick, read on a monitor and a decision is made by the person with diabetes to take insulin or reduce their insulin, or to eat less or be more active.  Even with the new insulin pump systems with software that can suggest dosages of insulin in response to a certain glucose level and carbohydrate intake, the actual device is still programmed and operated by the human hand. 
With the close loop system, the decision regarding how to adjust insulin according to blood glucose levels will be done automatically by the system.  Continuous glucose readings will be fed into the system and the insulin pump will respond accordingly, by increasing, decreasing or maintaining the same insulin dose.  No human decision making is required.  It will be automatic, as if the person living with diabetes had a normal functioning pancreas.
Obviously there will be a fair amount of work in the beginning, making sure the system is set up properly, but after that it should be mindless.  This is something that people living with diabetes will take a bit of getting used to.  They are always thinking, calculating, adjusting and dosing.  The artificial pancreas will do this for them, responding to glucose levels with adjustment in insulin doses – no human thinking required.
Where is it at in research? Many different systems are in clinical trials with people living with diabetes.  These studies are providing the safety and effectiveness information required to gain approval for use.  As to the decision made by the US Food and Drug Administration and Health Canada – when?  Sadly it may be longer than we think with the recent FDA announcement. But it is vital that the technology is perfect, so it will be worth the wait.