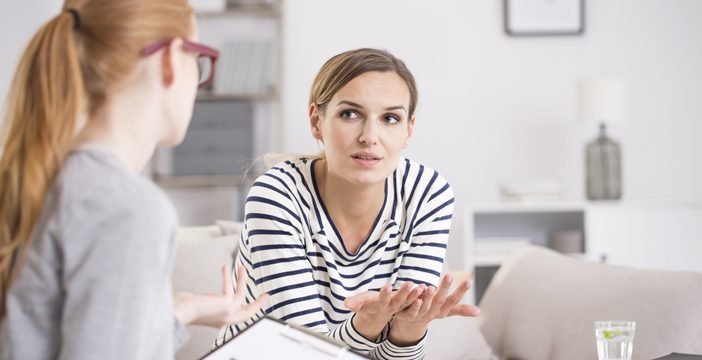 All of us have been affected in drastic and unexpected ways by the COVID-19 pandemic and will continue to be for the foreseeable future. At times it can feel like the pandemic will never end, and emotions such as fear, uncertainty and panic can leave us feeling immobilized. For people living with chronic conditions, including diabetes, these emotions are compounded due to the greater risks of COVID-19. The mental health impacts of the pandemic are only worsened by other factors of our lives, including isolation, financial strain and health status. A question many of us have asked is, "How can we protect our mental health during COVID-19 while living with diabetes?" Health and wellness look different for each of us, but there are a number of supports available that can help us ride the waves of this pandemic.
Many people put their physical health needs first, but often neglect their mental health. Research has shown that people living with diabetes are more likely to experience a mental health concern, and rates of mental distress have risen during the pandemic. Now, more than ever, is the time to allow ourselves to focus on our mental health. Mental health counsellors can help you explore negative emotions and thoughts to help you develop more balanced, adaptive ways of thinking and living. For example, research into people with diabetes found that those who engaged in counselling not only improved their mental health, they were also more successful in managing their diabetes. Mental health counselling can feel scary and strange to many of us, but it can be a profound and positive life-changing experience for those who engage in it.
The availability of mental health services varies across Canada, but with technological advancements counselling is now more accessible than ever. Each province and territory has its own level of public mental health care available. Calling local information resource lines, such as 211 (a free helpline that connects you to community and social services in your area), can help you find what is available in your area. Most private insurers also cover counselling to some degree. If you have insurance, speak with your provider to learn the specifics of your coverage as this can vary widely between insurers. Online resource listings, such as Psychology Today, are a great way to help you find counsellors and therapists in your community that specialize in the areas you are looking for, and are covered by your insurer.
To further give ourselves peace of mind, receiving a COVID-19 vaccine adds an extra layer of protection for both our physical and mental health. The COVID-19 vaccines have overwhelmingly been proven to be safe, including for people living with diabetes. The vaccines are protective not only against becoming infected, but against hospitalization and death. While we will have to live with the pandemic for some time, receiving a vaccine can reassure us that we are protected from the worst harms of the virus.
It is no secret that managing diabetes can be expensive. From purchasing diabetes supplies, to eating healthy foods diabetes can take a toll on our finances, particularly for those with lower incomes. Financial strain of any kind can cause mental distress in a number of ways. However, in Canada, there are public and charitable financial supports available for people living with diabetes. While the level of support varies across provinces and territories, a variety of public and charitable benefits are available. Your healthcare team can provide you with all the details of supports available to you.
COVID-19's impacts on us are wide ranging, and one of the most challenging aspects is the lack of control many of us feel in our lives. While we cannot control the pandemic, we can control how we care for ourselves during this time. Ultimately, we cannot care for our physical health unless we also care for our mental health.