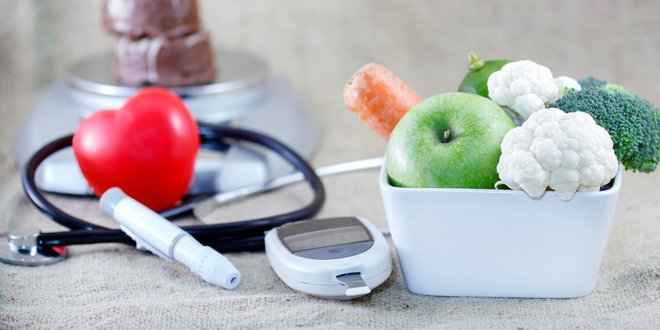 You may already know that diabetes can affect your kidneys and that high blood sugars, along with other risk factors, can cause kidney disease. That's why it is important to have regular tests for kidney disease to detect it at an early stage, as there may be few symptoms at that time.
What can you do to help slow the progression of kidney disease?
Unfortunately, there is no cure for kidney disease, although there are medications that can help slow its progression. Once established, the only thing you can do is to slow the progression, therefore, reducing all risk factors to try to prevent getting kidney disease in the first place is a healthy approach.
Kidneys and eGFR
Kidneys are made up largely of blood vessels. Therefore, what is good for blood vessels is also good for kidneys.
Following the estimated glomerular filtration rate (eGFR for short), or flow, through the kidneys is one way to watch the progression of kidney disease. We know that as people age there is a slow and steady decline in eGFR. For people with diabetes and kidney disease, this decline is more rapid and increasingly so as kidney disease progresses.
What can be done to slow the decline in eGFR?
1. Blood sugar control
For people living with diabetes, maintaining good blood sugar control will slow the progression of kidney disease. This complication, which is a microvascular one has been well studied in both type 1 and type 2 diabetes: the closer to normal that blood sugars are, the less likely there will be damage to the kidneys. This means an A1C close to 7%. Moreover, in type 2 diabetes, if it can be done without risk of hypoglycemia, there is evidence that an A1C of 6.5% is even better to slow the progression of kidney disease (with consideration of the risks and benefit of low A1C levels). To attain an A1C of 7%, pre-meal sugars are usually 4 to 7mmol/L and post-meal should be under 10 mmol/L (or even 8 mmol/L if an A1C of 7% is not reached).
2. Quit smoking
An important delay tactic of kidney disease in people with diabetes is to be a non-smoker (this includes both cigarettes and marijuana). Smoke is damaging to all blood vessels, both large and small.
3. Blood pressure control
Controlling blood pressure also slows or delays kidney damage. As kidneys are damaged, the body often retains more salt and fluid, which then causes an increase in blood pressure. So, there is a vicious cycle of increased blood pressure damaging kidneys and the damaged kidneys will cause higher blood pressure. For people with diabetes, it is recommended that blood pressure be less than 130/80 mm Hg. To help your healthcare team, it is best to have a blood pressure monitor at home to do regular readings and let them know at each diabetes visit what your numbers are. This approach can be more accurate than the readings done in your healthcare team's office. As well, there are medications that can treat blood pressure and also support the kidneys; these are the ones used as first choice in people with diabetes and high blood pressure. This group of medications is called RAAS (renin angiotensin aldosterone system) inhibitors, and include ACE (angiotensin converting enzyme) inhibitors and ARBs (angiotensin receptor blockers).The additional bonus of this group of medication is that not only do they help the kidneys, they also support your cardiovascular health  and prevent heart attacks and stroke in people with diabetes who have high blood pressure.
4. Lifestyle decisions
Lifestyle choices (i.e. diet and regular exercise), which help you to maintain a healthy weight, are also important to slow kidney disease. Obesity can affect the kidneys and cause the decline in function to progress more quickly. As well, keeping an eye on sodium intake may help control your blood pressure.
5. Heart health
Finally, kidney disease and heart disease go hand in hand. People with kidney disease have a much higher risk for heart disease. In fact, one of the tests for kidney damage (the protein in the urine) is also a marker for heart disease. So, it is important to keep all heart risk factors in control, such as the ones previously mentioned, as well as cholesterol.
So, these are steps you can take on a daily basis to slow kidney disease if you have diabetes.
What other steps can be taken by your healthcare team to slow kidney damage?
Already mentioned above is the use of medications such as RAAS inhibitors. These medications are thought to work by reducing pressure within the nephrons in the kidneys, thereby reducing the damage that is happening during the process of kidney disease and slowing the progress of kidney damage. Moreover, newer diabetes medications, sodium glucose co-transporter 2 (SGLT2) inhibitors, which lower glucose, have also been shown to slow the progression of kidney disease in people with diabetes and protein in their urine. Speak to your diabetes team to learn if these medications are appropriate for you.