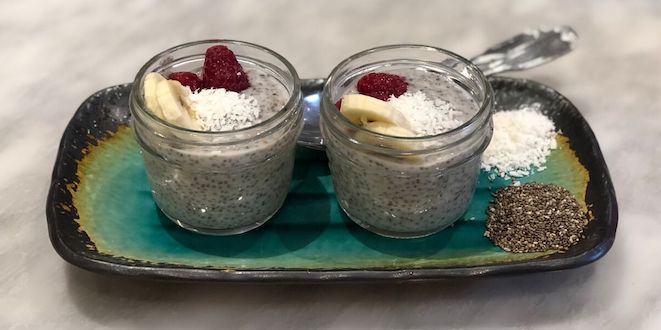 INGREDIENTS
¼  cup whole chia seeds
1 tbsp of honey or maple syrup
1 cup unsweetened almond milk
1 ripe banana, mashed, optional
¼ cup shredded unsweetened coconut
DIRECTIONS
Stir ingredients together, let stand at room temp for 5-10 minutes, stir again using a fork, breaking up the chia clumps and then transfer to 4 individual 4-ounce mason jars or serving containers.
Refrigerate for at least 1 hour before using.
Store in the fridge for up to 4 days.
Makes 4, ½ cup servings