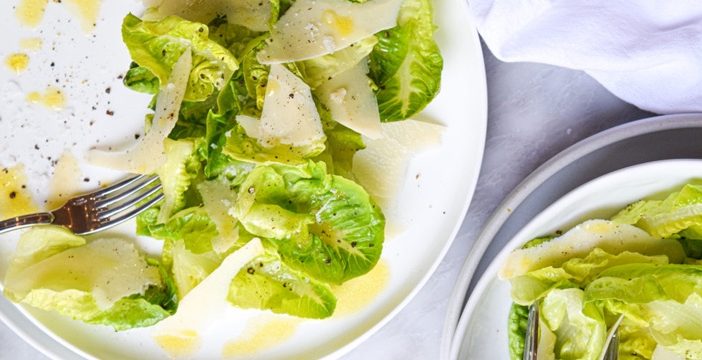 This is my fast and easy weeknight salad recipe. Sometimes I use the cheese and sometimes I don't. It is super easy to make, everybody loves it.
INGREDIENTS
About 20-30 small romaine leaves*
About 2 ounces of shaved parmesan reggiano**
Plenty of freshly ground coarse pepper
Dressing
⅓ cup extra virgin olive oil
¼ cup white balsamic vinegar
½ clove garlic, minced
1 tsp Dijon mustard
INSTRUCTIONS
Lay the lettuce leaves on a platter.
Mix the dressing ingredients together in a bowl or measuring cup and drizzle over the leaves. You may not need it all, save it for a few days.
Sprinkle the pepper over the dressed leaves.
Sprinkle with the shaved parmesan cheese
Serves 4
*I'm not a big fan of washing lettuce. I buy the organic box of washed romaine leaves. You can also buy Green Giant Little Gem Lettuce Hearts (shown in the photo).
**Parmesan reggiano can be shaved with a vegetable peeler or you can purchase shaved parmesan in the grocery store
NUTRITIONAL CONTENT FOR SALAD (WITHOUT DRESSING)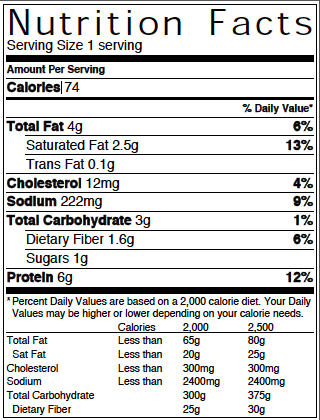 NUTRITIONAL CONTENT FOR SALAD DRESSING