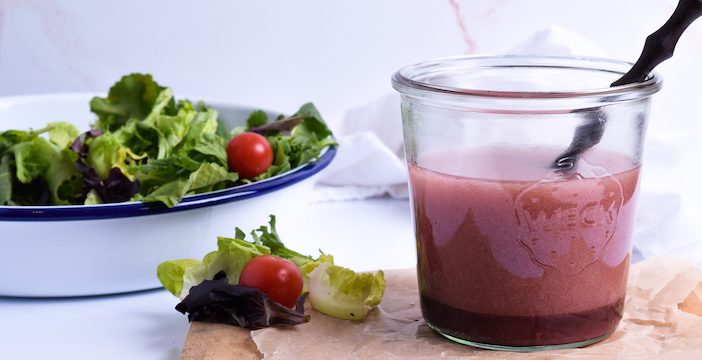 This dressing goes well with any leaf or grain salad.  Make this and keep it in your fridge for up to 10 days.
INGREDIENTS
1 cup safflower oil
½ cup red wine vinegar
1 teaspoon salt
2 teaspoons dry mustard
2 teaspoons Worcestershire sauce
1 clove garlic, minced
½ teaspoon sugar
Fresh pepper, to taste
INSTRUCTIONS
In a mixing bowl or dressing container, whisk all ingredients together.
Drizzle on salad, toss, serve.
Makes 355 ml dressing.  24 1-tablespoon servings.